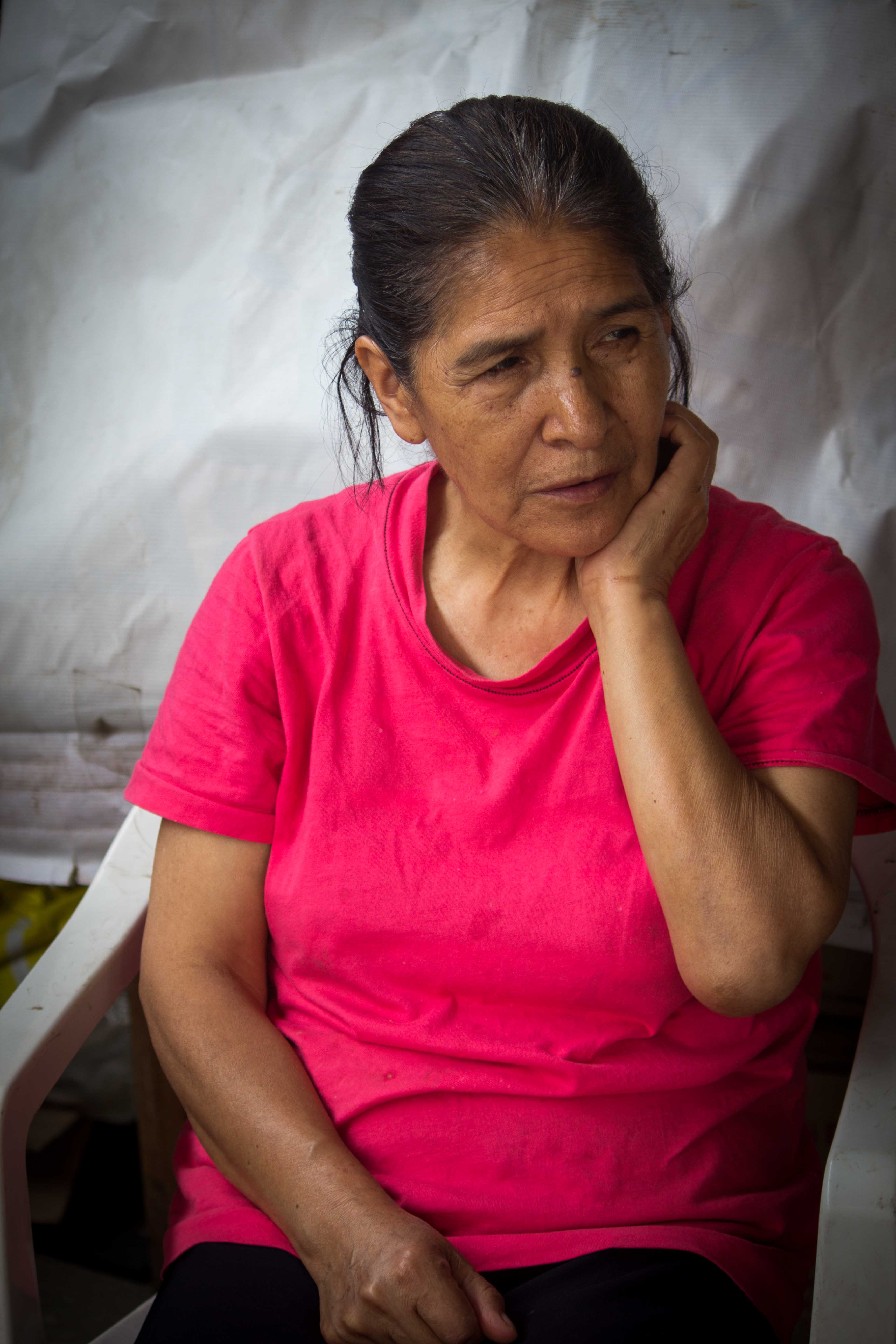 Petronila Santi has lived a long life. In her 70 years, she has endured great hardship, overcome adversity, and emerged out of the darkest moments of her life to raise her children to be healthy and strong.
Petronila was born in the sierra region of Apurimac, Peru. Her father was very ill, and her family was poor. When Petronila was twelve years old, her father told her to make a better life for herself by moving to Lima for better education and employment opportunities. Petronila listened to her father's advice and allowed her aunts to bring her to the capital of Peru. She traveled without a birth certificate or any formal identification, but her parents were confident in the move and promised Petronila the documents would arrive later—but they never did.
Once in Lima, Petronila found herself in an inaccessible society: confronted with great amounts of racism and prejudice associated with Peru's rural region, she was not able to study without her legal documents. She was forced to sacrifice her adolescence and work to survive.
Petronila worked for years as a house cleaner. Many of the families she worked for were kind and offered her the means to study, but only if she could produce her birth certificate. She never attended school.
At 16 years old, Pertronila fell into a trap. After watching her day after day walking to the market, an older man fell in love with Petronila. The attention did not bother her, she thought nothing of it. However, Petronila's older cousin watched the budding relationship between her and the older man and assumed the worst. Without consulting Petronila, her cousin went to the police with a fabricated story to put an end to the relationship. She claimed the older man raped Petronila.
Petronila was brought to the police station and was forced to put an innocent man in jail and risk her cousin going to jail for lying, or succumb to the wrongly accused man's request to drop the charges against her cousin and marry him instead. Petronila received a lot of pressure from her family, and ended up marrying a man she hardly knew.
Petronila's cousin's accusations came true. Petronila endured her unwanted marriage – filled with rape, domestic violence and alcohol abuse – until her husband left her and their child. She yearned to go home to the sierra and be with her parents.
In her second turn living in Lima, Petronila fell in love with another man and gave birth to another child. Like her first marriage, she endured disaster, filled with pain and suffering.
In Petronila's older age, her daughter told her about a MEDLIFE mobile clinic held in her neighborhood. Due to the physical strain her body went through as a young child, Petronila was especially interested in attending the health services for women.
Petronila visited all the stations at the MEDLIFE mobile clinic, including having a pap smear exam at the OB/GYN station. She was surprised when her test results came back positive.
MEDLIFE nurses followed up with Petronila and brought her to medical appointments to determine a diagnosis: Dysplasia, or the enlargement of an organ from abnormal cells – a developmental disorder or an early stage in the development of cancer. Her illness could only be cured with rigorous treatment and monitoring. Due to her frailty, it was decided a minimally-invasive surgery would not jeopardize her health.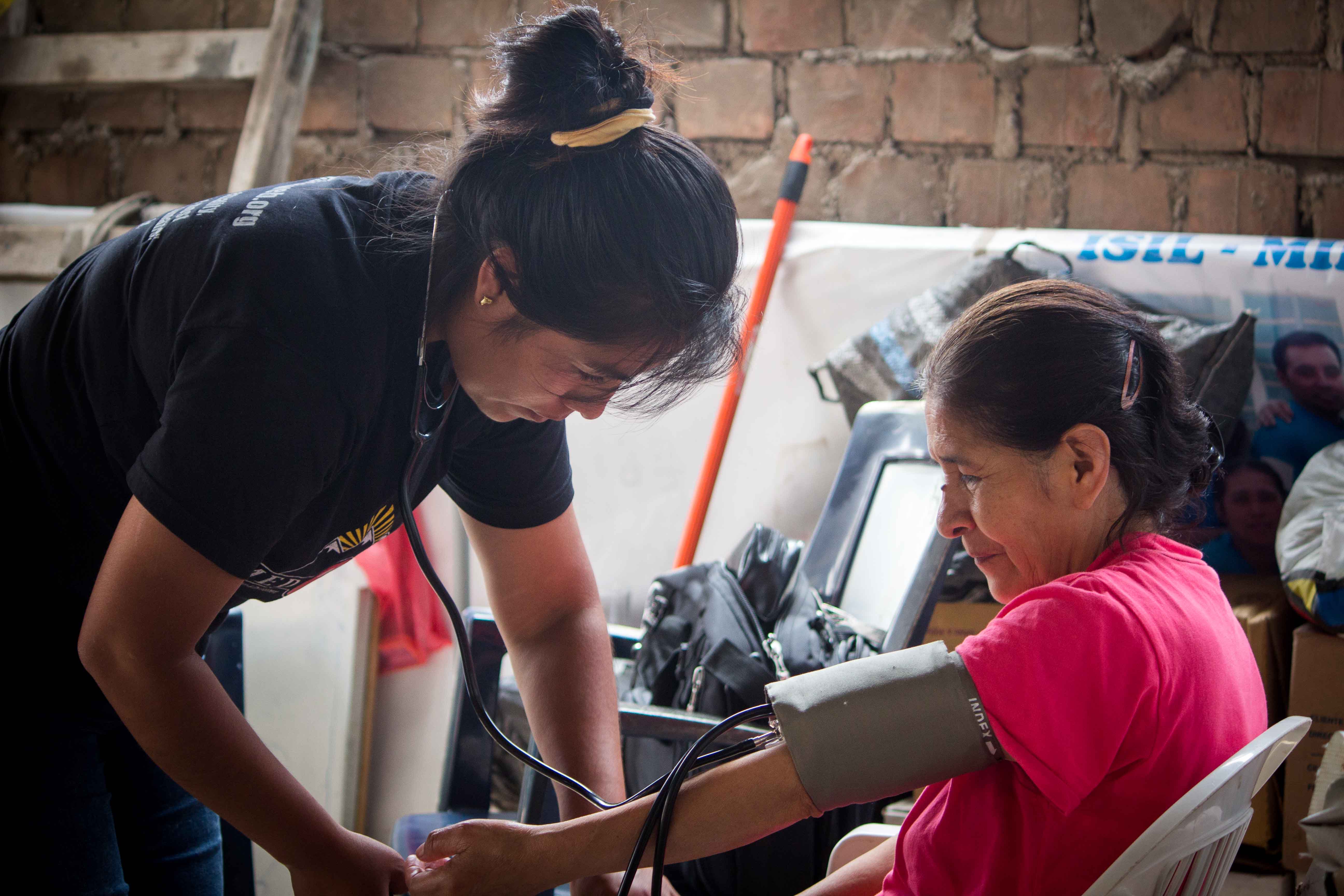 The biggest obstacle in the process was convincing Petronila to have the surgery. Over the course of several weeks, Petronila's hesitation delayed the surgery several times over. However, thanks to the perseverance of our follow-up care nurses, Petronila finally understood that having the surgery was the only way to ensure her health and reduce the risk of cancer.
Because of our dedicated follow-up staff, Petronila is currently recovering and healthy. In four months, she will return for a follow-up consultation with her doctor.
Petronila was alone for most of her life, without anyone's support, without anyone to care for her. She feels lucky to have found people who care about her well-being when everyone else in her life silenced and abandoned her.
"Thank you for the support with my medicine and with everything that I could not have covered on my own," Petronila says. "The nurses were incredibly kind to me. They called me, came to my house to find me, and always helped me with my prescriptions."
"Ruth is outstanding. She calls all the time to make sure we are ok. Even during the operation when I had to tend to my son, Ruth took my spot and stayed at the hospital with my mother for hours. We are very grateful," says Petronila's daughter Mary.
Petronila has lent us a very important lesson that caring for women's health is a priority. "I was very fearful of the operation, but I would tell other women to continue receiving and asking for medical care and treatments. Women need to know how important it is to care for their bodies. They need to be informed. Now that I've been through the experience, I feel very content knowing I am not at risk anymore. I am so appreciative to God and everyone who helped me and knowing that everything will be ok," Petronila expressed.
Petronila concludes by providing us with some words of wisdom and a conclusion of her experience: "Its not about money, you can earn money, you can work for days and months to earn money and pay for treatment. It's about the interaction. Knowing that someone is calling you all the time, every step of the way, to keep you company. That is what I valued the most about my experience."