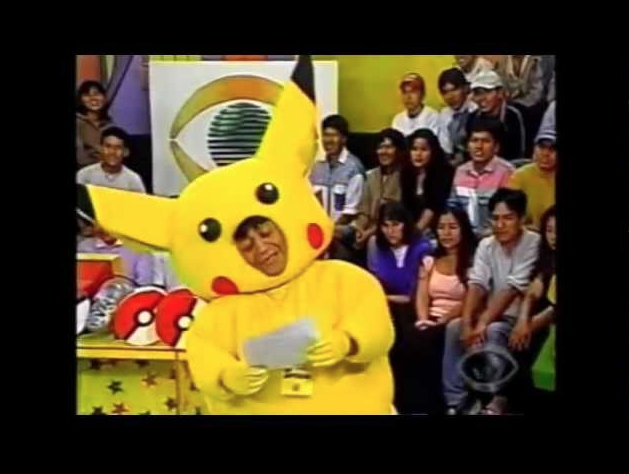 What do a soccer goalie in a giant spider costume and three guys dressed in clownish overalls have in common?
Pikachu, the giant yellow mouse-like creature from Pokemon, is yelling at all four of them. They are engaged in a serious slapstick disagreement, and Pikachu is not happy. The argument escalates, and before long, Pikachu is whirling around the stage in a white cloud beating them all senseless with a sack of flour.
Alfonso Mendoza, the famous Peruvian comic in the Pikachu costume better known as Pompinchu, is well known for such antics- but that was in 2013. These days, Mendoza can't even walk without the help of a walker- far less play soccer in a Pikachu costume.
In 2014 Mendoza was in a car accident while traveling for his work where he fractured his femoral neck. His career came to a halt. He also has osteoporosis, which made the injury more severe while drastically diminishing his body's ability to heal. Prior to his accident last year, Mendoza was in another accident nearly 23 years ago where he broke his femur and received an operation to replace it with a metal plate. His prior injury coupled with his osteoporosis has left Mendoza nearly unable to walk and vulnerable to future injuries.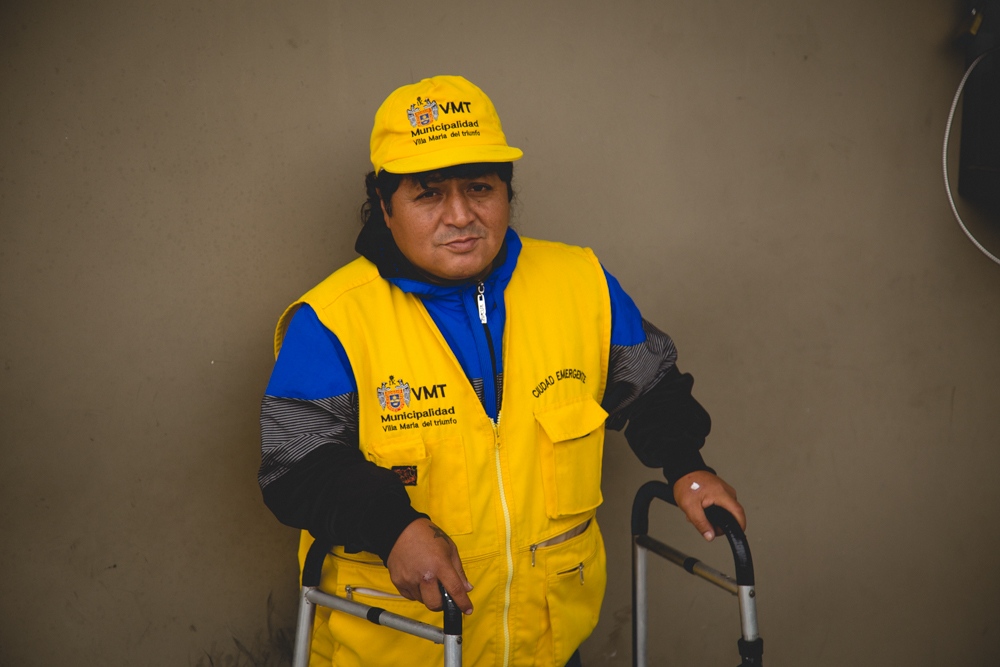 In 2015, Mendoza works security from a chair in front of a municipal building in Villa Maria- he hasn't been on television in months and when he did go, it didn't pay much. He's barely scraping by.
"My work is making art, no? To rile up the public." Mendoza said. "But now I am not able to give much, to do much." Mendoza still gets out, tells jokes and sells candy a couple days a week at on the street. One video posted online shows him telling a joke in the park about the pain he feels in his walker from so much standing.
"I always love to do this work, to tell jokes," Mendoza said. But he laments that the amount of walking and standing required for this work is becoming more and more difficult. "At least here I can work while sitting," he said.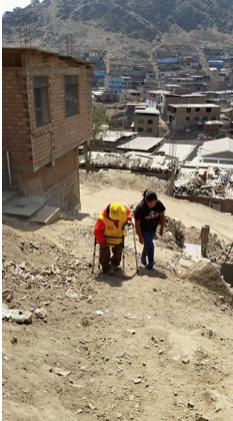 He is only 44 years old, and expected to be able to work in comedy for many more years, but his options narrowed quickly and unexpectedly. He lives with family now in a house in the hills of Villa Maria where he must struggle up a steep hill of dirt and loose rock to get home daily. This walk is very dangerous when it rains, and a fall could have serious consequences for someone with osteoporosis.
Mendoza's fame is such that the tv news program Al Sexto Dia ran two specials devoting 30 minutes of airtime to detailing "el drama de Pompinchu". At the end of the program they provide a number to call and ask the audience for donations. Mendoza was hopeful- but in the end he didn't get the help he needed.
The medical insurance provided by his job with municipality is now going to pay for an operation that will greatly reduce his constant pain and allow him to continue to walk with a walker, which likely wouldn't have continued to be possible otherwise. MEDLIFE is assisting him with a general checkup to prepare him for the operation.
However, the steep walk up to Mendoza's house will remain a daily struggle and a serious hazard. MEDLIFE is working with the community of Paraíso to build a staircase so Mendoza, along with several other families can have safe access to their homes, and so that Mendoza can avoid another life-altering accident.
Now, it is up to the community to engage with MEDLIFE to make it happen. This Is MEDLIFE's first project in Paraíso and we cannot move forward without the support of the community.
Mendoza dreams of one day starting a traveling circus and taking it on tour throughout Peru, perhaps he still can.