On monday March 27th, during our Spring 2017 season, MEDLIFE held a Mobile Clinic in the Chipsa community, located in Guano City, an hour and a half away from the city of Riobamba, Province of Chimborazo, Ecuador. As soon as the Mobile Clinic started, a woman appeared with a child who couldn't walk, and the two of them directly approached the doctor. The little girl was complaining about pain that was caused by a "'ball" putting pressure on her stomach. When the doctor was attending the girl, she could recognize that the girl wasn't in fact very well, and that she needed to get to the hospital. Martha Chicaiza, director of MEDPROGRAMS Latinamerica and Ecuador, was present and determined to help the patient. She hired an SUV, and that same day Miria Rosero, and her daughter, 14-year-old Kassandra Muyolema, were taken to the Hospital Docente de Riobamba. Once they arrived and were attended to, doctors confirmed Kassandra needed an emergency surgery.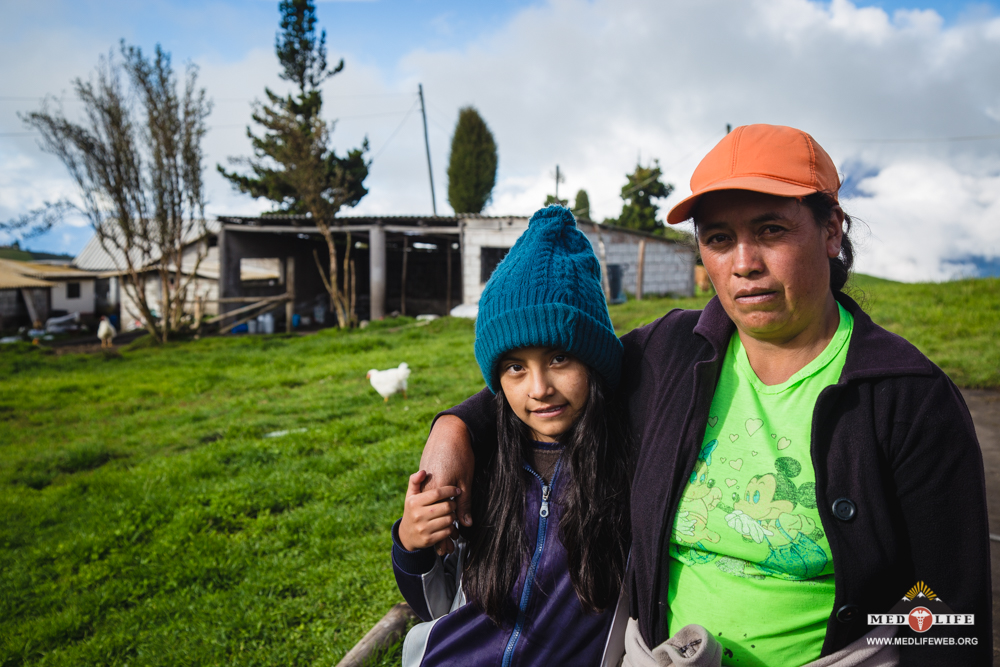 In May of 2017, many weeks after meeting Kassandra and knowing that she was finally being treated, we visited her and her mother, Miria, to see how they have been.
The weekend before the Mobile Clinic which Kassandra attended, Miria heard that there would be a medical mission happening in their community soon. Today, Kassandra's mother informed us that she decided to wait for MEDLIFE to get to her community to seek the healthcare her daughter needed, because even though they have a health post close to them, she felt that the post could not provide the proper care that the little girl needed. That same day that we met Miria and Kassandra in the clinic, around 8pm, Kassandra went into surgery. The doctor previously said that her stomach was getting stiff, stating that it was about to burst and that it was best for Miria to mentally prepare for what was going to happen. The girl stayed in the hospital for eight days, unable to eat anything during that time period. She received an injection to stop the pain and shortly after that, she could walk and eat again. Now, Kassandra wants to jump and run, but her mother must always remind her to stay calm during the recovery process. 
Kassandra is part of a family of 6. She lives with her mother, father, and sister, while her two older brothers live in Quito, Ecuador. The family is originally from the Cahuají Alto community. Kassandra's dad had suffered from apendicitis years before, which is what would eventually happen to Kassandra. Thanks to the healthcare she received, Kassandra is now healthy and completely cured.
Miria works in the fields of Chipsa. She is very thankful that MEDLIFE was able to provide the support she needed to treat her daughter. The hostility which Miria had previously encountered in the hospital was what she was most afraid of. Miria felt that her daughter was getting worse by the minute, but no one was really taking care of them or treating Kassandra's illness. To this day, she is still thankful for Martha Chicaiza's patience and company during Kassandra's time at the hospital. 
"To all the patients who might suffer from the same illness, I encourage you to take the opportunity to get checked when doctors come with the Mobile Clinics. We might not all have the means or resources to go to the city (Riobamba) for healthcare, so we should appreciate all of the effort and time that the people of MEDLIFE put in just to come here just to heal people," Miria says.