This week, we received updates from our first spring MEDLIFE Mobile Clinic in Tena, Ecuador. Director of MEDLIFE Ecuador Martha Chicaiza shared some of the highlights from last week's particularly hectic and successful Mobile Clinic. Translated below by MEDLIFE Intern Laura Keen:
During a round of routine Pap smears, MEDLIFE staff and volunteers encountered a patient, Alicia Alvaro, who complained of several days of irregular vaginal bleeding. After an examination, the clinic obstetrician informed Martha Chicaiza, MEDLIFE's Director of Latin American Operations, that the cause of her bleeding was potentially due to a condition known as endometrial hyperplasia, the rapid reproduction of cells in the inner lining of the uterus. At the end of the clinic day, Martha escorted the patient to Tena Hospital where doctors admitted her and scheduled her for a hysterectomy.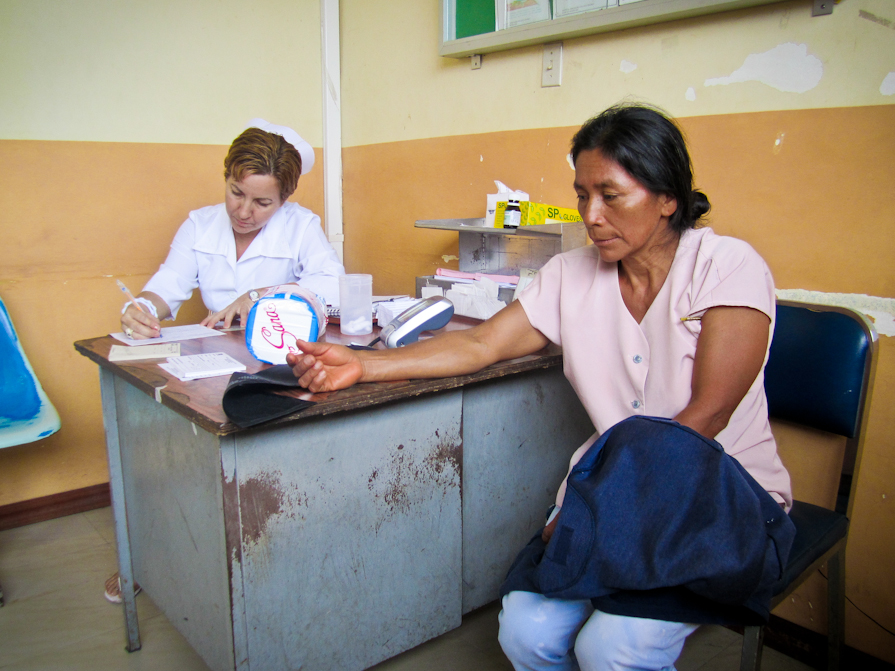 The lengthy procedure was successfully performed on Sunday, March 11th and Alicia is now resting and recovering in her home.

A day later, student volunteers and doctors visited a community where principal complaints consisted of children with mild flu symptoms, a not uncommon occurrence during clinics. Among them, however, two infants presented temperatures of almost 104 degrees fahrenheit — a temperature that carries with it the risk of convulsion and which could also be a sign of pneumonia. MEDLIFE immediately contracted a local villager with a van to take the children and their mothers to the nearest hospital where they could be further examined. The children remained in the hospital to be treated for pneumonia.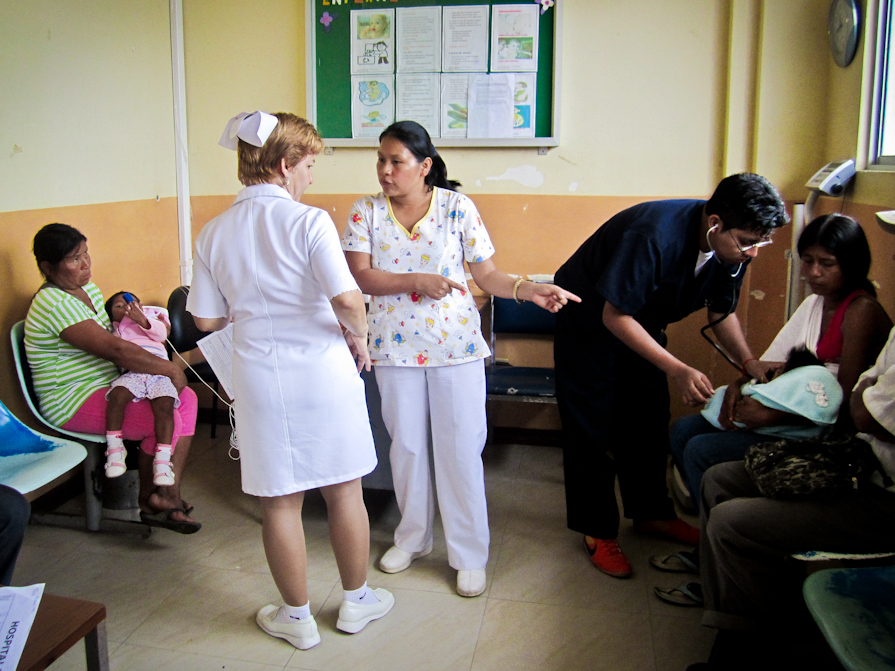 On the same day at the second Tena clinic site, doctors and volunteers encountered a young girl complaining of pain in her arm. The girl presented a severe fracture and requested immediate help. Riding in an ambulance, Martha raced to the nearby site to find the patient and immediately transported her to the closest hospital for attention.
Student volunteers and MEDLIFE staff members were pleased that they were available last week to assist with such significant cases which may have otherwise gone overlooked or untreated. Thank you to all the participants from the March 4-10 Mobile Clinic in Tena, Ecuador!
*PHOTO UPDATE* April 23, 2012:
Seven days after the emergency hysterectomy that saved her life, MEDLIFE staff and volunteers paid Alicia Alvarado a visit to check on her condition; she is recovering superbly and is happy to be home with loved ones again. Director Martha Chicaizo's photographs from their visit to the grateful family's home who had their lives drastically altered thanks to one of our Mobile Clinics: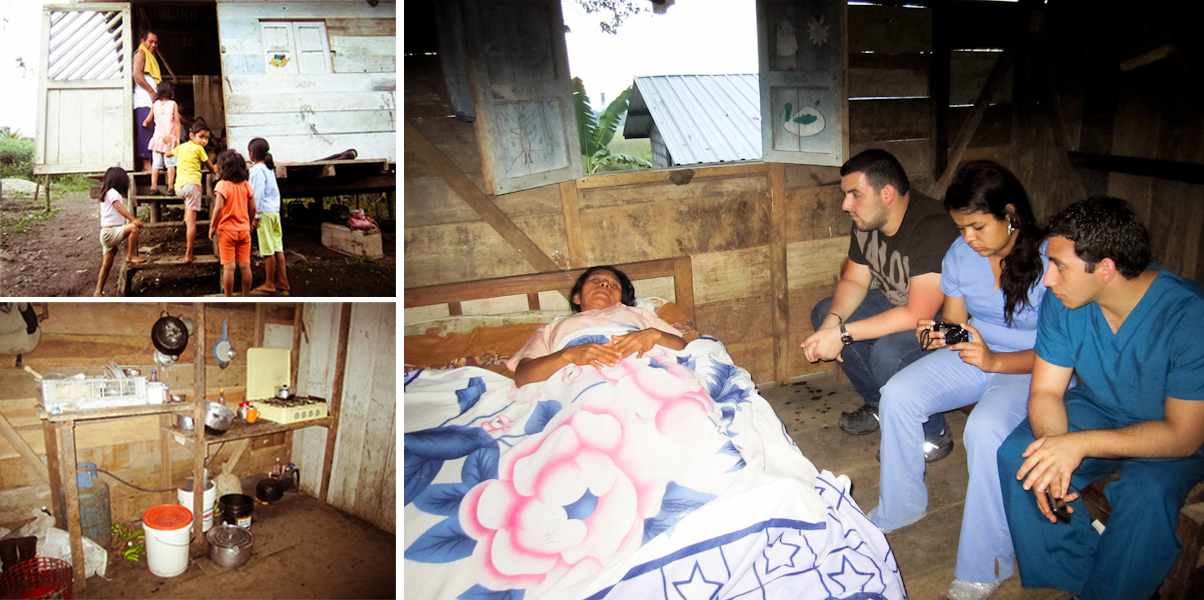 Alvarado and her family sincerely appreciate the organization's initiative in helping the poor receive medical care and education. They urge us to continue our work and keep visiting communities like theirs, that are most in need.