Although our staff members, doctors, and student volunteers conduct Mobile Clinics that last one to two weeks, the preparation for these clinics begins well in advance. MEDLIFE Fund Project Director Carlos Benavides visits several different communities, assessing needs and attempting to pinpoint locations that will serve the greatest amount of patients. Carlos also looks for a "compromiso" from the community — a commitment to collaborate with MEDLIFE by providing community support and local labor. Community leaders also pledge to publicize the dates of the clinics and clinic services to the members of their neighborhoods.
Three to four weeks before the clinic date, another meeting is held with each community to share our plans and to receive questions. This meeting serves as an opportunity to speak about common health problems, to inform the community about our Mobile Clinic process, and to explain the types of services we offer.
In preparation for our most recent Mobile Clinic in Lima, Peru, MEDLIFE staff members held a meeting with the community of Villa El Salvador to present information about our diagnostic screenings (breast and cervical cancer) and dental services. Check out our before and after photos below!
MEDLIFE staff members meet with the community of Villa El Salvador in preparation for an upcoming Mobile Clinic: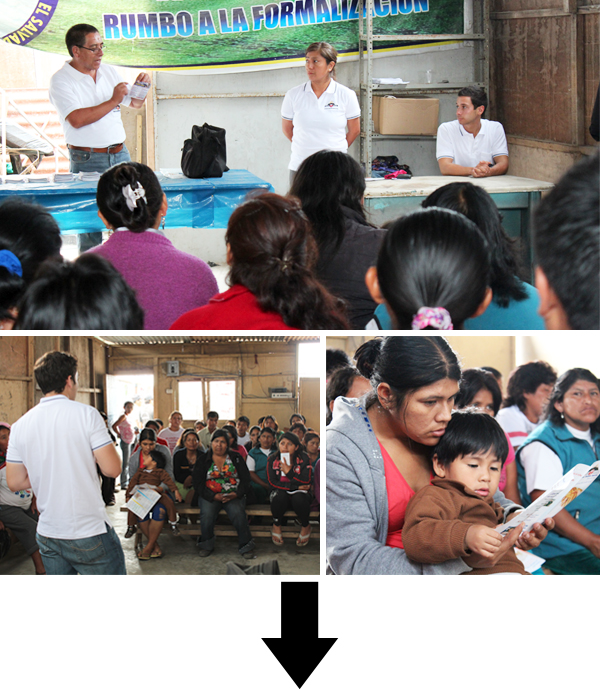 Photos from a subsequent January Mobile Clinic in Villa El Salvador: