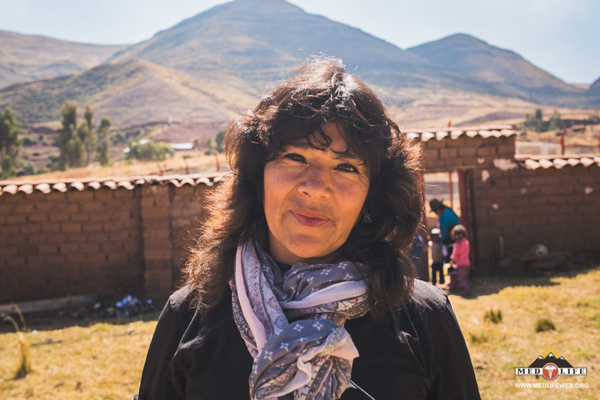 This week we interviewed Mercedes Olave, who has been working with MEDLIFE since May 2016 as a MEDLIFE nurse in Cusco, Peru.
Why did you choose to work for MEDLIFE?
My work has always been to reach populations with most need in my profession, healthcare. That is why I identified with MEDLIFE.
What do you have to do as a MEDLIFE nurse?
I have to coordinate the clinics with the community and community leaders. I have to motivate them to care for their health, work to prevent illness, and organize spaces to hold clinics. I also have to make sure they announce the clinics to their communities. I set up the clinics, work at stations. I also have to coordinate with the medical professionals as well, make sure they have an adequate space, all the equipment is there on time. When clinics have finished, I run the patient follow up program in Cusco.
Can you tell us more about patient followup?
The patients are in rural communities. I have to visit them in their homes. Then it depends on the diagnosis they have. I bring medicine, I see what their situation is. If they need more specialized attention, I coordinate and program care with the hospitals and accompany them to appointments.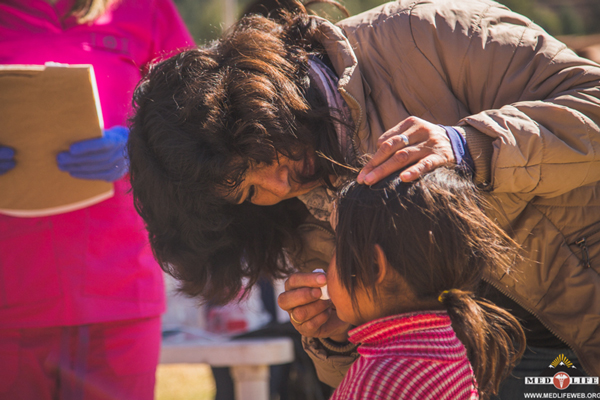 Do you have a particular story that has left an impression on you?
We met a 13 year old girl with a breast tumor. We visited her in her community, coordinated with the family, now we have a surgical intervention scheduled for next week.
Is there anything else you would like to say about your work?
I really identify with MEDLIFE's work. We reach populations with the most need, where the health sector doesn't reach. They are the most isolated populations, not populations in the capital, or in the center of the district. The populations with this need are not large, they are small, they are communities with 30, 40, 50 families. We want to reach these communities bringing medicine and medical attention. Many of these communities aren't even accessible by motorized vehicles. For me, working with MEDLIFE is very interesting. I really like working with the volunteers as well, our foreign friends who come. In truth, they make feel like we should work even more because they do. We have a team of professionals who really care about MEDLIFE's work, and that deliver a high quality of care, and really respect our patients.