MEDLIFE interns Eleanor Dickens and Lara Chambers have initiated a fundraising campaign to help Adela start a business to sell her handmade bags and purses. Donate now to help them reach their goal, and learn more about this project below: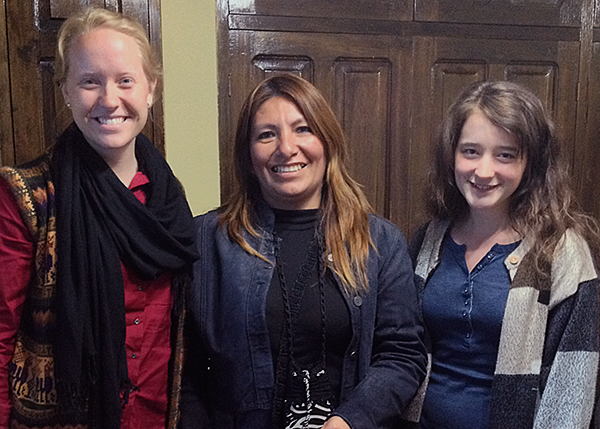 From left: Eleanor Dickens, Adela, and Lara Chambers
Adela lives in the Villa María district of Lima, in a shanty town high up on a hill without access to water or sewage systems. Adela is a motivated community leader who is filled with enthusiasm to improve her community for herself and her children. However, the problem is that the community does not share her enthusiasm and often leaves her to find solutions to the issues they face by herself. When she heard that one of the neighbouring communities had completed a successful water project, she planned a visit to gain insight on how to do the same for her own community.
Adela set off on her own, up the steep hills of the neighbouring community. On her way there, due to the precarious nature of the steep pathways, she fell and broke her leg in several places. She had an operation to put pins in her leg, therefore having to spend a few weeks in the hospital. She still makes regular visits to the hospital, as her road to recovery will be a long one.
The nature of her injury has left Adela unable to walk long distances, as she needs the support of a crutch to walk. The structure of her community has further incapacitated her, as the steep hills are difficult to navigate even without an injury. However, Adela's motivation and drive lead her to fight valiantly for her situation. Whilst she was incapacitated she began making beautiful handbags, coin purses and wallets by hand. She now spends her days sewing and crocheting patterns to go along with the purchased accessories. The variety of designs, vibrant colours and traditional Peruvian materials put together with such attention to detail are truly impressive. Carlos (MEDLIFE director of Peru) came across her products one day, and was so impressed that he brought Eleanor and me to meet her.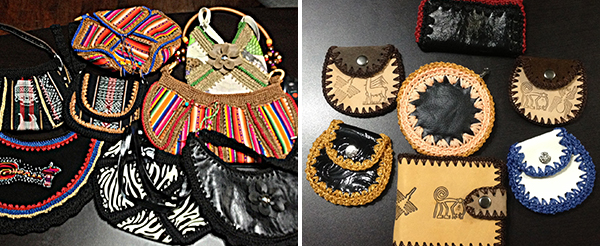 Together, Eleanor and I have come up with the initiative to start a project. We want to work with Adela to help her get her business started, to obtain a new sewing machine and more materials, and to market and sell her goods. After our project with Adela, we hope to expand this opportunity to other hard-working and passionate individuals in the surrounding communities. However, this will incur several costs that she cannot meet on her own. We have set up a MEDLIFE campaign to help her here. Adela has a bold and ambitious vision to establish her business in Peru, and aspires to grow her business to export her products to the rest of the world. This ambitious attitude is something inspirational which we would like to cultivate in other communities. Once Adela's business takes off, it will serve as evidence that no matter how many resources someone has, all they needs is drive and passion to make a brighter future.
Adela shared that she is setting up a business not just for herself, but also for her children. Everything she does is for them. Adela has chosen to name her business after her daughter to symbolise her motivation, calling it "Tradiciones de Devhora". We sat down with Adela just this week to explain how MEDLIFE is going to help her through the process of starting her business, and needless to say, she was over the moon. She said "sin pierna puedo saltar" which means "even with a bad leg I could jump for joy!" Her positive attitude is an inspiration to us and will hopefully be an inspiration to others as well!
To see more campaigns like this one and learn how you can help, visit the campaigns page.