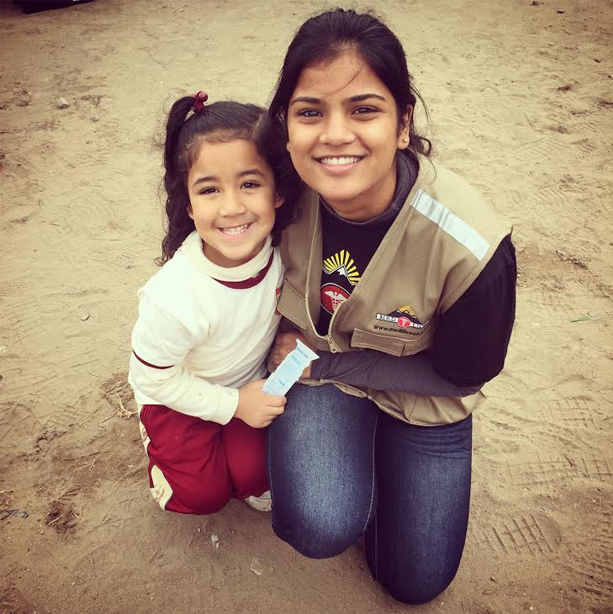 Getting off the phone with my almost 15 year old sister and hearing her get excited about her first homecoming dance and her experiences as a freshman in high school only reminds me of how fast time flies. It was merely eight years ago I was in her position and who would have known that I would be picking up my bags and moving to Peru back then. Yet, here I am enjoying a café con leche in Lima and thinking about how to fit the numerous wonderful and eye-opening experiences I've had so far working with MEDLIFE and living in Lima into this blog post.
To begin, MEDLIFE is something I came across through a Facebook friend who posted pictures from a clinic trip. With the intentions of signing up for a trip myself, I went on their website and learned that I could start a chapter at my university. With the desire to do something substantial and helpful for my college community before graduation, I started the MEDLIFE chapter at Rowan University and this has by far been the most enlightening experience both professionally and personally.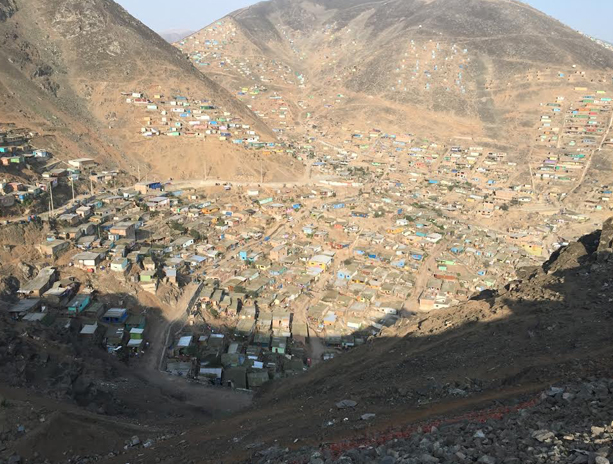 Developing the chapter at Rowan and simultaneously learning about Paul Farmer's work in my medical anthropology class only enhanced my interest in the field of global health. It motivated me to do more with MEDLIFE's mission so I applied for their internship and literally jumped to joy when I came to know I got it. It was something I knew I genuinely wanted to do and felt privileged to have the opportunity to do the kind of work the organization does. So I came to Lima in August with great compassion and integrity, which was greatly questioned during one of the night community meetings all the interns attended.
San Cristobal de Hurocancha is a community that MEDLIFE is recently partnering with. As an establishment in the hills of San Juan de Miraflores, this community has no access to electricity or a road. So when we hiked in the pitch dark for an hour and half to reach them, it's no surprise to say that we struggled. There were many instances during this hike where I found myself not having the sense of compassion I came to Lima with. All I could think of was how much my legs hurt and how tired I was. I simply wanted to do go home, take a shower, and eat. I truly felt guilty for thinking like this but I believe it was indeed this guilt that made me push myself to continue the hike.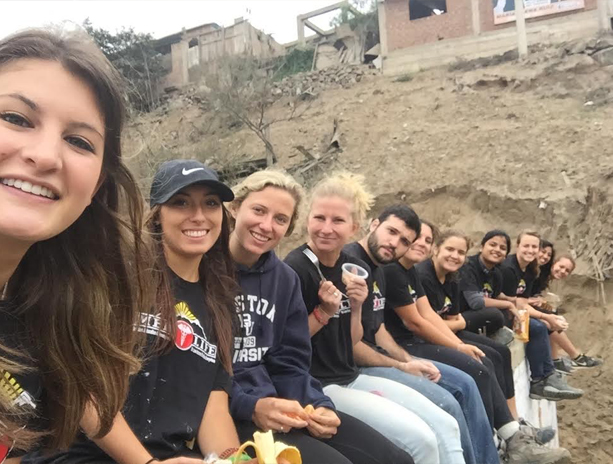 Once we finally arrived, the MEDLIFE staff along with the community members huddled in a circle. Carlos started talking to the community members to get an idea as to what their main concerns were and I couldn't help but get lost in a train of thought when I saw the pregnant woman who was standing right across from me.
What was merely a one-time hike for me was one this woman has made multiple times during her time living here. I started imaging the several plausible risks she and her child faced living in conditions like these where there is no electricity, access to water is a hassle, and the susceptibility for a fall is extremely high due to the steep hillside this community was located in. I myself fell a couple times walking the same paths as this woman and imaging the toll this fall would have on her and her child was something that I found simply terrifying and devastating. It was hard to come to terms with the fact that this was their reality every single day – not just a couple of hours like it was for me.
I wanted to fix everything I saw wrong with this community. I wanted to help them in any way possible to make their reality better.  But if there is one thing I have learned from my experience working with MEDLIFE, it is that helping individuals is more complicated than what it is actually portrayed out to be.
Their non-profit efforts do not merely aim to help people. The organization tries to build relationships with communities, ensure that the help they are providing is sustainable, and emphasize on community development initiatives so the current struggles people are facing in terms of healthcare, education, and development could be prevented permanently for generations to come. In this way, the several projects the organization executes are ones that are stepping stones towards making progressive change – something I have learned takes time and patience.  
The great complexity in this kind of work is something that came as a surprise to me. When I realize the many steps and precautions that need to be taken to make a viable difference, I find myself losing the sense of integrity I had coming to Lima. Yet, every time I talk to my sister, I feel optimistic. Thinking about how much the past eight years of my life has changed and how content I am with my reality right now only makes me feel hopeful about the next eight years as well. I believe that my experiences here working with MELDIFE and living in Lima are ones that are not only testing my capabilities but also expanding them. I feel more educated about the field of global health as well as about helping individuals in the ways I want to. I am certain that my current experiences as an intern are ones that will most definitely play a transformative and pivotal role in my future endeavors and I could not be more thankful for this opportunity.