It's summertime, and you know what that means: a fresh crop of MEDLIFE interns! Sunita, Galen, Cristina, Chanee and Ashlan join us in Lima, Peru, to help out with Mobile Clinics, projects, expansion and patient followup. Get to know our first group of summer interns:
---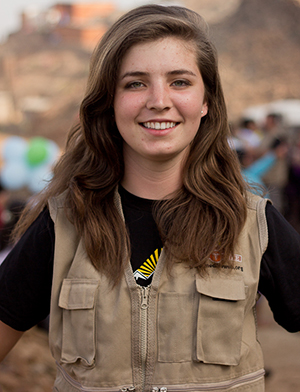 Name: Cristina Salvador
Hometown: The Americas. I was born in Miami, and moved every three years to countries including Ecuador, Peru, Colombia, Mexico and the United States.
School: Pomona College
Major: Psychology and neuroscience
I'm looking forward to… Talking to the community members and learning from them to develop a more comprehensive world perspective. I am also looking forward to seeing how some volunteers may grow and find a different way of thinking thanks to what the communities and their experiences in Lima have taught them.
My favorite part so far… The inauguration of the staircase last Friday was by far my favorite part. It was where I felt the most genuine happiness I have ever felt by seeing the volunteers, community and MEDLIFE staff take the time to dance and appreciate each other.
---
Name: Sunita Kheterpal
Hometown: Montreal, Quebec, Canada (Yes, I'm Canadian)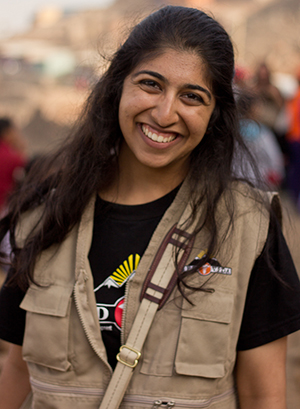 School: McGill University
Major: Physiology with minors in management and international development studies
How I got involved with MEDLIFE: I went on a Mobile Clinic to Riobamba, Ecuador on New Year's Eve of 2011. I then went on to become the Vice President of Fundraising for MEDLIFE McGill; this upcoming year, I will be our Vice President of Operations.
I'm looking forward to… Meeting students from around the world. Learning to speak better Spanish is my goal. If I succeed, then I will be able to speak five languages.
My favorite part so far… How can I possibly pinpoint my favorite part so far? I've loved every moment of being here so far. I've had the opportunity to spend time with people who work for MEDLIFE, meet follow-up patients, be on the other side of the MEDLIFE experience (not as a volunteer, but as an intern), and live in Lima!
---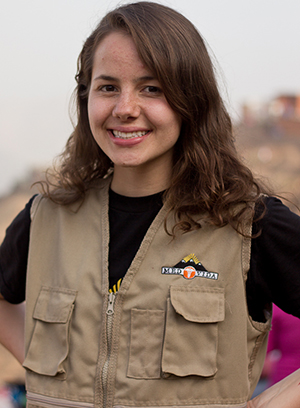 Name: Galen Burns-Fulkerson
Hometown: Chapel Hill, NC
School: UNC
Major: Nursing
How I got involved with MEDLIFE: I heard about the club at my school and came across the application for the internship and thought it sounded like a really amazing opportunity.
I'm looking forward to… Testing out the Mobile School model and the Project Corps. model and just seeing how everything works.
My favorite part so far… I love meeting the patients and hearing their stories. I think medicine has the potential to be such an interactive profession but that people sometimes forget that those being treated are people in addition to patients. MEDLIFE allows many opportunities to be reminded of this through direct interactions with people who attend clinics.
---
Name: Chanée Massiah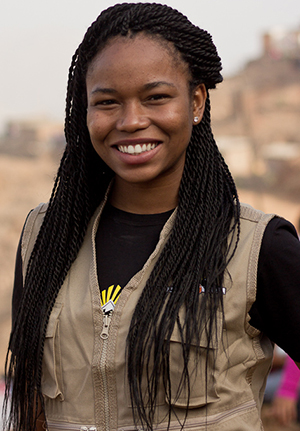 Hometown: Brooklyn, New York
School: Rutgers University
Major: Public health with minor in Spanish
My goals this summer… I really hope to establish a sound understanding of how poverty affects people in South America on a daily basis. In the few months that I am here, I hope that this internship gives me a little insight of what it will be like to pursue a career in global health.
My favorite part so far… Taking the tour of Pamplona has been my favorite part of my stay so far. Not only is physically attending to the needs of the community awesome, but it was a great educational insight to learn about the origin of the communities and experience the daily trek in the mountains.
---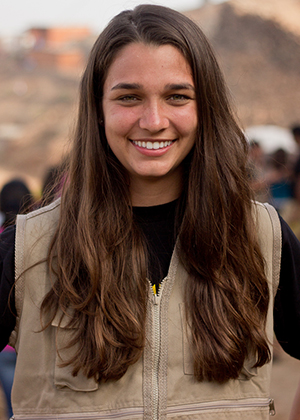 Name: Ashlan Bishop
Hometown: Boca Raton, FL
School: College of Charleston
Major: Public health with minor in neuroscience
How I got involved with MEDLIFE: I helped start the MEDLIFE chapter at CofC this past semester and now serve on the executive board.
I'm looking forward to… Improving my Spanish language skills and helping the organization grow!
My favorite part so far… Interacting with all the patients and community members at the Mobile Clinic and project sites, especially with all of the kids.