Ruth Varona is a certified nursing assistant who first joined our team as a volunteer in 2010. She now works with us as a Patient Follow-Up Coordinator and Field Nurse. Read more about her story below: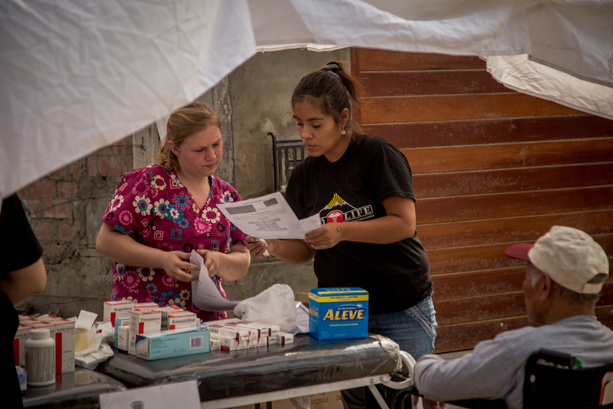 Where are you from?
I'm from Lima. I was born here and raised in the district of San Juan de Miraflores.
How did you get involved with MEDLIFE?
I started out a few years ago volunteering for Mobile Clinics at the pharmacy station for a few hours a week. After a while, I began to work at the office a few times a week as well. Later, as we started to gain more patients, MEDLIFE asked me if I would like to join the organization as a full-time nurse. Now, when there aren't Mobile Clinics, I am visiting patients several times a week.
What do you like about working with MEDLIFE?
I really like working at the Mobile Clinics because I am able to meet new patients. I love listening to their needs and learning about what we can do to help. It's the starting point of building relationships with the patients. More than anything, what I love about this job is helping people improve their health. Good health is the foundation for a good life.
What is a problem you find most frequently at Mobile Clinics?
The dogs! There are dogs everywhere. But in all seriousness, one problem I find frequently is that many people do not know their own bodies. That is to say, when patients feel something wrong with their bodies, they often times don't know where that problem is coming from. Many people are just not oriented with what is going on with their bodies. This is something that I try to teach to people during Mobile Clinics.
What do you like to do in your free time?
I have a 1-year-old son, so my free time is spent with him. Whether it's playing with him or changing his diapers, I love spending time with him as I watch him grow up.
Anything else you would like to add?
I just wanted to say that I am very glad that you all (the interns) have come here to Peru to learn more about this country and meet the people here. Never forget that there is always someone to help; there are always people in need.