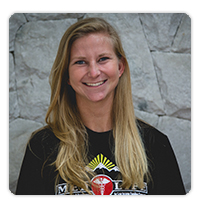 Name:
Anna Folz
Hometown: Stony Brook, NY
School: Franklin and Marshall College
Major: Public Health
How I got involved with: My school did not have a chapter, I heard about MEDLIFE through a friend who was also a yearlong intern. He spoke so highly of the work that MEDLIFE did. After I spent time on the website I soon fell in love with it and everything MEDLIFE did.
Tell us a little bit about yourself: During college I played Rugby, played viola in the orchestra and ran a social justice organization. I also continued to build on an organization that I started during my gap year, called Impuslo. The goal of The Impulso Project is to provide fuel efficient stoves to families in order to reduce the negative health effects caused by open fires and inefficient stoves for cooking and heating. With Impulso, I have spent a large amount of time organizing various trips to Guatemala and fundraising for the stoves. Aside from all of this, I love traveling and experiencing new cultures, especially through food (mainly cheese)
Why did you decide to become an intern?: Having spent time working with various organizations throughout Central and South America, I knew I wanted to continue working abroad and wanted to work in positions that had a public health lense. MEDLIFE was like the perfect fit. It is so important to me that public health organizations work directly with the local community, assisting community members and leaders in implementing programs designed to improve the health of families. MEDLIFE does exactly that. It is so awesome being able to work with an organization that works cooperatively with local communities in addressing public health issues.
What was your first impression of Lima?: I was very lost and confused at first. The city seemed so huge and I only knew how to get to the grocery store (not a bad place to know). I quickly learned that drivers are reckless and to never J-walk (for a New Yokrer, its hard not to do). The city is filled with so much color, which seems to contribute to its vibrant and exciting culture.
What are your goals for this internship?: I would love to continue developing projects that address the health issues confronting people negatively effected by the inhalation of smoke from inefficient stoves and open fires used in cooking. I hope to be able to assist in securing fuel-efficient stoves that will help in alleviating these health issues in Cusco and other areas in which MEDLIFE is working. Perhaps most importantly, during my time with MEDLIFE, I want to learn how to teach safer and cleaner ways to live without imposing on the local cultural traditions.
---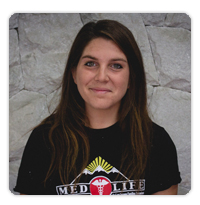 Name: Jordan McHugh
Hometown: Setauket, NY
School: University of Michigan
Major: Cellular, Molecular Biology & Geochemi
How I got involved with MEDLIFE:
 I had pre-med friends who were looking for something meaningful to do during spring break. Since my friend was the University of Michigan chapter's president, we decided to accompany her on a trip.  MEDLIFE turned out to be so much more than a spring break trip for me, and I am so excited to be continuing on with this program.
Tell us a little about yourself:  I love backpacking and conquering mountains! I also love coming a new place and just walking around, discovering and learning new things.
Why did you decide to become an intern?: After my first clinic, I was inspired by MEDLIFE's unique mission to collaborate with like-minded individuals around the country towards an idealistic goal. This internship offers me the rare opportunity to work in an inspired environment to congregate people and bring them into the heart of a growing city and repair it even more.
What was your first impression of Lima?:
Crowded! I'm from New York, and I thought I understood busy. Lima has taken this understanding to a whole other level. Here we see houses gridding the mountainside as far as the eyes can see, and traffic rushing around more furiously than I ever observed in Manhattan.. 
What are your goals for this internship?:
Although having a short-term impact is satisfying in itself, I want to create something lasting on a personal level. I look forward to accomplishing physical feats such as the construction of a "wa wa wasi" (daycare center); but I really hope to come back to a community where people recognize my face or know my name. That would be truly meaningful.