Twenty-seven year old doctor Evelin Mota describes her childhood as being centered around serving people.  Having a mother who was a nurse, Evelin spent a lot of time in hospitals growing up, and became aware of the existence of people in need. She remembers her mother's exciting work environment and the joys of being able to help those in need. Inspired by her childhood, Evelin decided to pursue a career in medicine.
What inspired you to work in MEDLIFE's Mobile Clinics?
I found out about MEDLIFE on Facebook and through my friend Alexandra Nuñez, who also works for MEDLIFE. I was attracted to this non-profit by the dynamics of MEDLIFE such as attending patients, conversing in english, and teaching foreign students, all while simultaneously helping those in need.
How long have you been working for MEDLIFE?
This is my second month working with them.
Where do you work when you are not in Mobile Clinics?
Currently, MEDLIFE is the only work I do; I am preparing for a residency program in the United States to further my medical career and do not have much free time for additional work. MEDLIFE is helping me ready myself for this tremendous opportunity. 
What experience impacted you the most when working in Mobile Clinics? Any particular case or patient? 
Today has been the most impactful day so far. Many of the patients I met with today at our Mobile Clinic had high blood pressure, but most of them had no idea what this means. These patients were very eager to learn how to lower their blood pressure, and carried a smile on their faces throughout the entire process. Our patients listened closely to our recommendations and understood the importance of properly taking their medications and adjusting their lifestyle accordingly. 
What do you enjoy the most in the Mobile Clinics? 
When working in Mobile Clinics, I enjoy the interaction among the patients, volunteers, and doctors the most. This interactive relationship is beneficial for all. The volunteers are able to learn about diagnoses and treating patients, the doctors are improving their english pronunciation, and, most importantly, the patients are receiving proper medical care.
What would you tell to the future volunteers that will come to a Mobile Clinics?  
This an amazing opportunity. I feel very happy and fortunate to be here. People should come on MEDLIFE trips for a chance to also live this experience.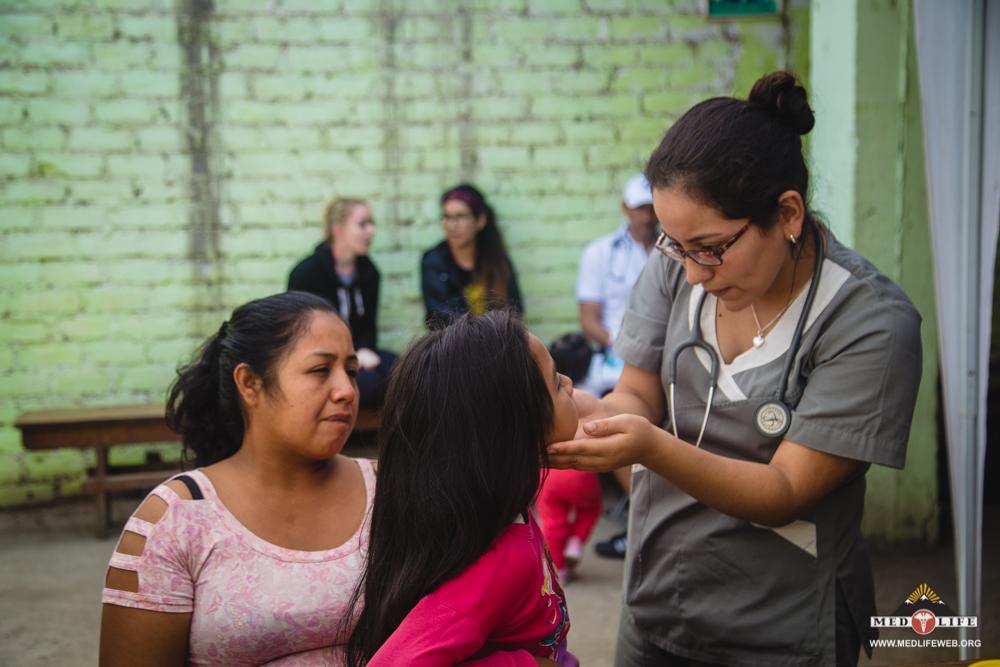 Here, Dr. Mota attends new patients at a mobile clinic in Lima, Peru.