Last week, Savannah King journaled about being a Summer Intern in Lima, Peru. Now, here's some background info on the Georgia native: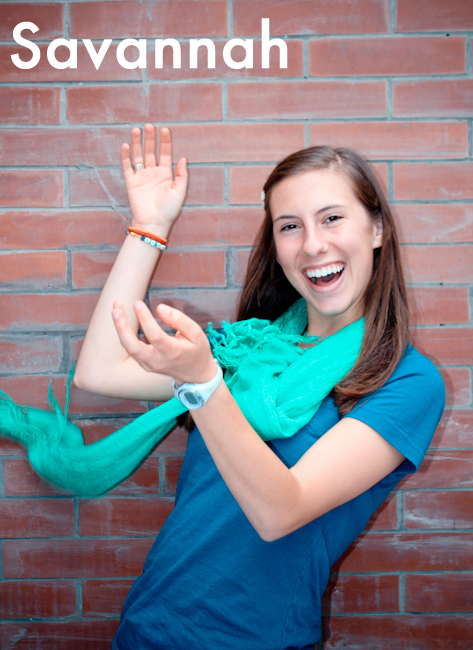 Where are you from?
Down south (of the states, that is). Marietta, GA — a big city with a smalltown feel. My grandparents, parents and I all went to the same high school! Now, I'm in school at the University of Georgia. Go Dawgs!
How did you get involved with MEDLIFE?
I came on a Mobile Clinic in March of 2011, spring of my freshman year at UGA. I had been to a few meetings previously, but lacked a passion for the organization. Those eight days in Peru gave me a heart for MEDLIFE and the people we serve. I joined MEDLIFE at UGA's leadership team as Membership Coordinator and then became the Mobile Clinics Chair in April of 2012. Being on the executive board, I've made some great friendships and deepened my dedication to MEDLIFE's mission.
Why did you decide to become a MEDLIFE intern?
I applied for the MEDLIFE internship because I wanted to do and see more than I could achieve in a week-long clinic. I desired to learn more about MEDLIFE's internal operations, our patient care and follow-up process, and what we're doing to address the root causes of the poverty and heath issues in the communities we serve. And while serving the communities as best as possible, I wanted my main goal to be pouring out love and kindness and attention on these people, because they deserve to know that they are cared for, and that they matter.
What was your first impression of Lima?
Lima is incredible. I love that I get to live in what I consider a big, urban city, but still on a residential street with adorable houses and apartments. I love being able to walk to the grocery store, or jump on the bus and get across town in a few minutes. The historical sights and the landscapes here are beautiful, but of course, the most shocking aspect of Lima is the juxtaposition of wealth and poverty.
What do you look forward to most this summer?
I am looking forward to seeing patients from beginning to end and getting to talk with our doctors and staff to learn more about not only medicine, but also how MEDLIFE is run. Honestly, I'm thrilled just with living in this city, making all these new friends and having the experience of living abroad, something some people will never get the opportunity to do in their entire life. I feel so blessed!
Tell us an anecdote from your experience with MEDLIFE thus far:
My favorite moments thus far have been the occasions when patients have made a point to come, kiss my cheek, shake my hand, smile at me and tell me thanks. It reminds me why I'm here and why it's worth it!