Read about one of our volunteer's experience organizing a highly successful 50:50 campaign for her trip to Cusco, Peru! Find out more about the 50:50 campaign here.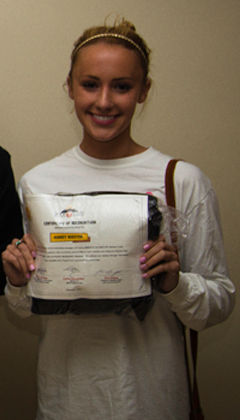 Name: Aubrey Kuester
Amount raised: $1285
What are you studying? I study at Florida State University and I'm studying exercise science.
How did you hear about the 50:50 campaign? I heard about the 50:50 campaign when I signed up through the MEDLIFE website. The campaign is advertised on the first page, and it seemed like the easiest and most effective way to raise money.
Why did you decided to organize a 50:50 campaign? I decided to organize a 50:50 campaign to not only raise money for my own trip but I also wanted to help the communities in any way that I could, and I know it would be easier for my relatives donate.
How many weeks did your campaign last? I started my 50:50 campaign roughly a month before my trip and I reached out to all my relatives and friends in my community to help me make this trip possible.
What did you do to make your campaign most successful? What I did specifically to raise money was send emails to most of my friends and relatives, also my old coaches and teachers that I've had in the past. I wrote a personal email, not just a generic one they provided on the website, and I sent it personally to all my relatives with their name and my own link to my personal page. I think it was really effective because half the money was donated to Cusco. People were more willing to donate rather than the money just going to me. It ended up being a great advantage for my campaign and I ended raising a lot of money that way.
Did you encounter any obstacles in the process? How did you overcome them? It was a little difficult getting people to donate online, some people were skeptical about putting their credit card through an Internet system, but I think the 50:50 campaign is a really secure and easy way to donate.
How was organizing a 50:50 campaign a positive experience? The 50:50 campaign was extremely rewarding, specially after I came here to Cusco and witnessed it first hand how little the people here are working with and the conditions that they have to deal with. Knowing that I personally raised a significant amount of money, enough for medicine for 90 people and supplies so they can use in a daily basis, just made it extremely rewarding.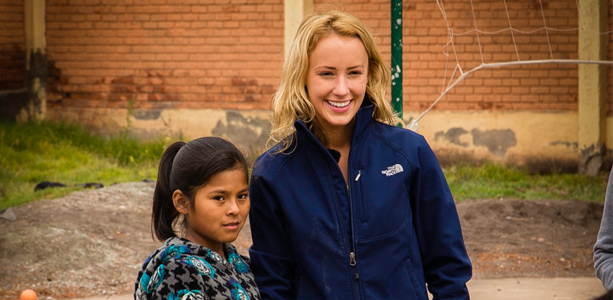 What do you think of your volunteer trip? Its been extremely rewarding so far, especially seeing the smiles on the kids faces and actually been hands on and experiencing the culture here. It has been extremely worth it.
How do you feel about the impact you have made by raising money to support a local community? Before I came to Cusco, I didn't know what to expect. Personally, witnessing the conditions that people have to deal with here, and how little medical attention they have, what little access they have to proper medicine and education makes an organization like MEDLIFE really important. It has such a positive effect on the community since we are not asking for any money, we are giving free medical attention to people that truly need it, that they might have to drive or walk hours to get just basic health care. It is something that is very close to my heart and I couldn't be happier about being here.