MEDLIFE is known for its volunteer trips, where students dedicated to public health and social justice journey across the globe to provide essential services to communities and individuals in need. It is also within MEDLIFE's mission to expand chapter members' educational opportunities, enabling them to gain exposure to the ideas and opinions of professionals and academics across disciplines related to Medicine, Education, and Development. A MEDLIFE member does not need to travel across the world to be introduced to new concepts or have their perspective on the world altered. They need only organize or attend a M.E.D. Talk.
M.E.D. Talks are MEDLIFE's take on TED Talks. TED Talks take the best and brightest of their fields and give them center stage to share their ideas about Technology, Education, and Design with the world. Hundreds of speakers from across the globe have exchanged ideas, innovations, and initiatives that will change the way the world approaches challenges in the years to come. Each speaker bears their own perspectives on and solutions to problems the world faces, ready to discuss and debate the merits and shortcomings of each idea before them. Goals for change are stated, debated upon and altered. Above all, ideas are put forth for others to hear. A forum for discussing global issues enables, enlightens, and engages its participants and presenters alike. MED Talks do the same, however they take on the topics of Medicine, Education and Development and their numerous complexities.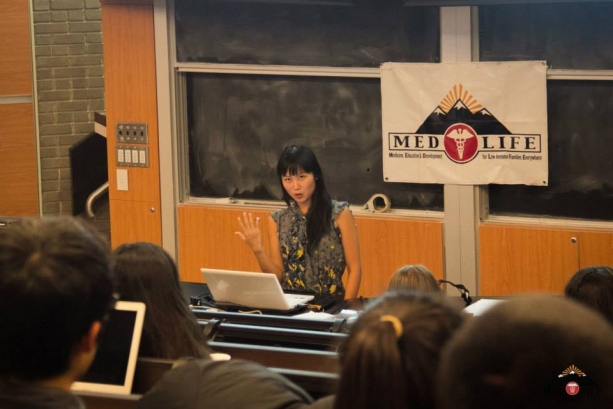 Though it may be years before they will be on the TED stage themselves, MEDLIFE students from across the United States, Canada, and Puerto Rico come together every semester at their respective educational institutions to discuss topics relating to Medicine, Education, and Development. Future doctors, engineers, nurses, teachers, community organizers, medical technicians, public health specialists and more collaborate to create forums for the exchange of ideas. Members of each chapter get a chance to interact with other attendees before listening to and engaging with professors and professionals from their universities and local communities. The goal of each M.E.D. Talk is to facilitate students' professional and personal development by increasing their access to today's specialists for the betterment of tomorrow.
During the Fall 2014 semester, MEDLIFE Chapters at Dartmouth College, MIT, and McGill University hosted their own compelling M.E.D. Talks that ranged in topics from alternative engineering methods in impoverished communities to the global response to the outbreak of Ebola in West Africa. Here are summaries of their M.E.D. Talks, each successful in their own rights. They differed in size and execution, but the purpose and outcome was the same:
Dartmouth College
Ebola continues to plague Sierra Leone, Liberia, and Guinea and poses a threat to the global community if effective treatment and prevention methods are not employed. With the hemorrhagic fever on everyone's mind, MEDLIFE Dartmouth, in partnership with another campus global health organization, brought in Patrice Juah, a Liberian activist, to talk about her firsthand experience as a member of an Ebola-stricken community. Ms. Juah was a member of the Young African Leaders Initiative that placed her in residence at Dartmouth for the summer of 2014. During her talk, Ms. Juah discussed her reaction to the outbreak—which escalated drastically during her absence—upon her return home, as well as the obstacles she faced when returning to the United States. Fueled by a combination of personal loss and an overwhelming sense of a gap in education for the Liberian population about how to prevent the spread of the disease, Ms. Juah helped launch the Martha Juah Education Fund. She discussed the initiative of the organization—it aims to educate students in the face of school closures—as well as the challenges the organization faced in coordinating its efforts. Ms. Juah also discussed her work with the Arterial Network, which focuses on the cultural impacts of Ebola. Its goals are to distinguish the region's identity from the disease that has captured the globe's attention through the power of artistic expression.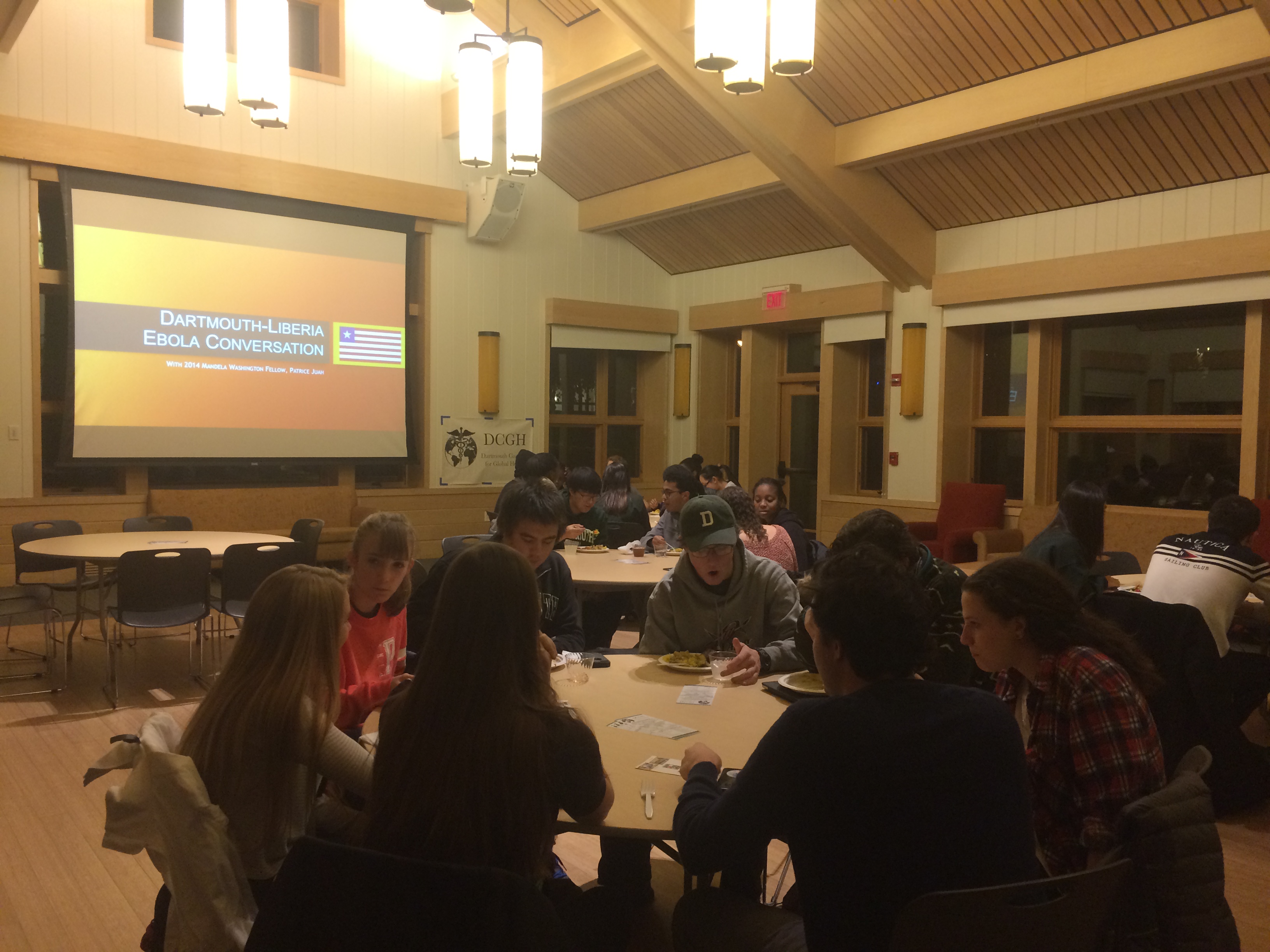 MIT
The MIT MEDLIFE Chapter hosted Professor Libby Hsu for their M.E.D. Talk in the fall. Prof. Hsu discussed her work in impoverished communities in Nepal and El Salvador. A member of D-Lab, a developmental laboratory devoted to creating and disseminating beneficial technologies for impoverished communities, Prof. Hsu's talk revolved around her most recent work developing sustainable sanitation methods in El Salvador. The discussion expanded during the question and answer period to include the ways in which communication is critical to facilitating developmental work and Prof. Hsu's experiences in Nepal developing concrete mixtures that are effective, affordable, and accessible.
McGill University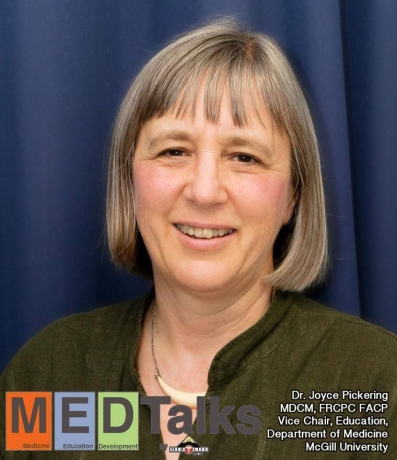 Credit for the establishment of M.E.D. Talks goes to McGill University. The McGill University MEDLIFE Chapter hosted the first M.E.D. Talk in the fall of 2013 and continued their tradition of excellence this past fall with a four-speaker series entitled "Healthcare in Marginalized Communities." One of the many distinguished speakers at their conference was Dr. Colin Chapman, a Killam Research Fellow at McGill University and a member of the Royal Society of Canada. Dr. Chapman discussed his work with primates in Kibale National Park, Uganda and the challenges of balancing primate conservation in the face of the continual expansion of the local human population.
Another speaker that presented was Dr. Joyce Pickering, the Vice Chair for Education in McGill University's Department of Medicine and a general internist. She talked about her work in international health and disease prevention, including current challenges facing the global community and the steps necessary to predict and respond to global disease outbreaks. Dr. Joyce was joined by Kalia De Boer, a mental health specialist and addiction counselor who worked for several years in the Inuit community of Hopedale, in Labrador, Canada.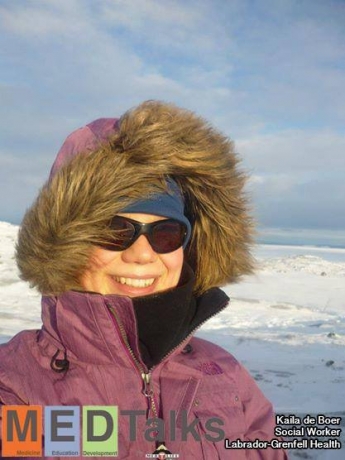 Ms. De Boer described her experience being embedded in an isolated community of approximately 550 people and the obstacles an outsider must overcome when trying to help a community with their most intimate and sensitive problems. The final speaker included in the conference was Helen Hsu, the founder of MEDLIFE McGill and a veteran of the efforts to undue cuts in federal healthcare for people of refugee status in Canada. She discussed the unique vulnerabilities that immigrants and refugees are confronted with once they have fled to Canada.
These pioneering M.E.D. talks are just a few examples of what MEDLIFE chapters across the United States, Canada, and Puerto Rico are currently planning and organizing. No matter the theme or the size of the event, students and MEDLIFE members are expanding the realm of discourse about Medicine, Education, and Development at their schools.