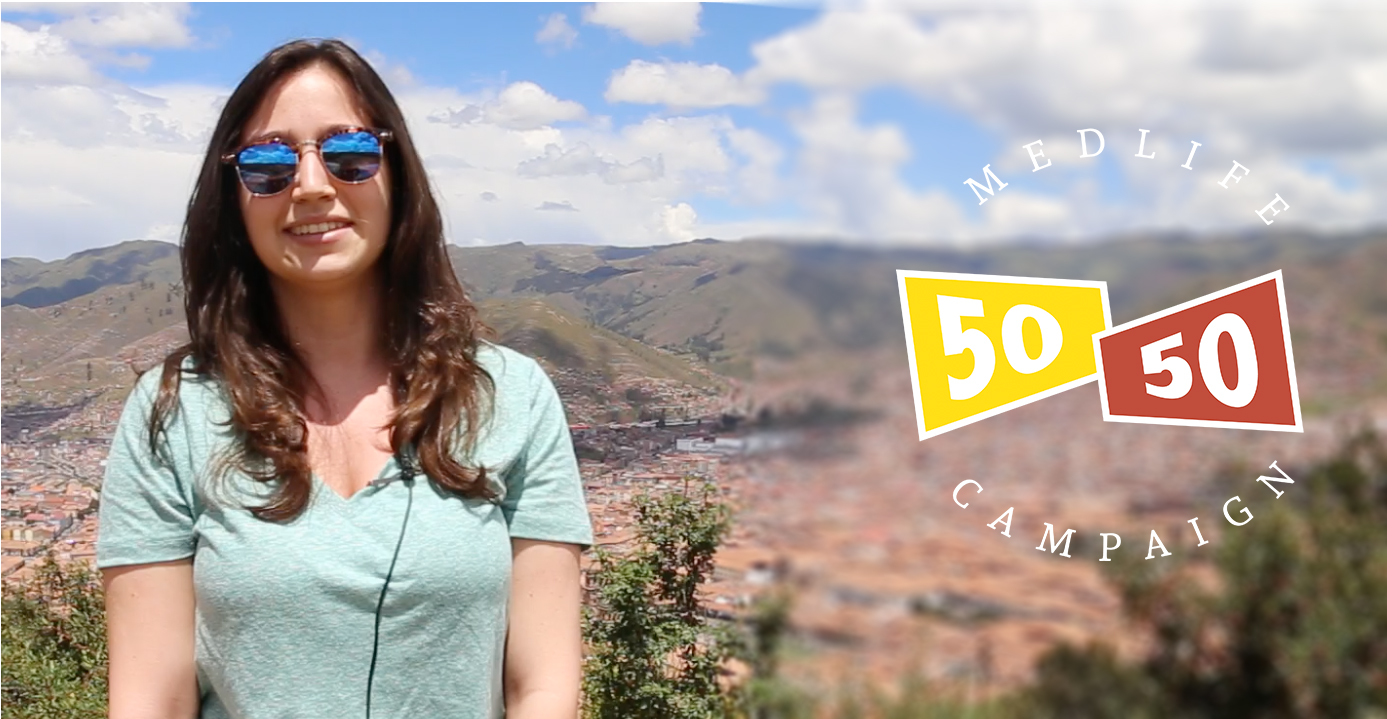 Carly Epstein from the University of Delaware fundraised $3,700 before her MEDLIFE trip to Cusco, Peru in the Spring of 2015. Fifty percent of the money she raised went towards the cost of her participation fee and the other fifty percent will be put towards supporting MEDLIFE's work prodiving healthcare to communities in need.Thank you for your hard work, Carly!
How did you hear about the 50:50 campaign?
I received an email from my school about the MEDLIFE trip. I decided I wanted to go on the trip and volunteer, and then I began raising money for the 5050 campaign!
How long was your campaign?
I started campaigning about three weeks before my trip.
What did you do to be most successful during the fundraising process?
To be most successful, I wrote a small little blurb about what I was doing, why I was doing it and why it meant a lot to me. I posted this on Facebook and sent out a few email. My mother and father actually helped me as well.
Did you encounter any obstacles in the process? How did you overcome them?
The only obstacle I had was just getting (the message) out there and explaining what this trip was about. But I think once I was able to write down my feelings about it, I was able to get peoples' attention and they were able to contribute and help me raise money for the campaign.
How was organizing a 50:50 campaign a positive experience?
It was really rewarding being able to see the money go up as the time went on. It meant a lot to me that people cared about my purpose and this cause. It actually has been a very positive experience for me.
How do you feel about the impact you have made raising money to support people like the ones you are working with on this trip?
I think that the impact is huge to be able to donate this money towards such an important cause. To deliver health care to people who don't have the opportunity to go to the doctor, have a visit, and be taken care of.
Do you have any advice for other students considering 50:50 campaigns?
Its definitely important to make it personal, to say what you feel about it and why its important to you. I think that's what worked best for me and I think people can feel that; they feel it through your words. That would be my advice for other students J.