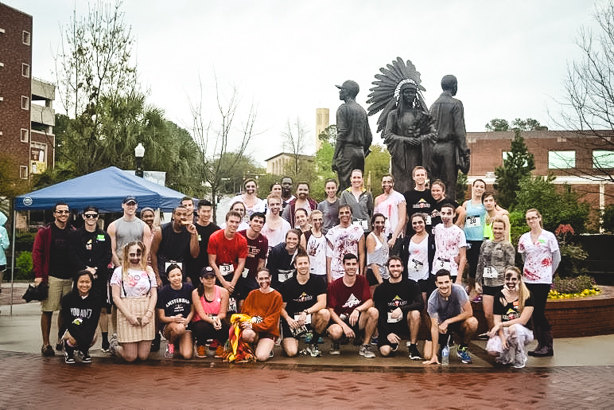 We spoke with the Florida State University Chapter MEDLIFE Health president Aleks Peterson about how they run a succesful MEDLIFE chapter.
When and how did your chapter begin?
Our Florida State University chapter began about 5 years ago when the founding executive eboard heard about MEDLIFE. They all had a passion for medicine, public health, service, therefore MEDLIFE was a great organization that they thought FSU could benefit from. They organized enough members to go through the process of becoming a recognized student organization (RSO) on campus, and after that they were free to hold meetings and recruit people to go on the mobile clinic trips. 
What strategies did you use to promote MEDLIFE on campus? 
I joined the organization my freshman year, which was only MEDLIFE FSU's second year as an RSO, and I remember learning about MEDLIFE through Facebook events that were posted on group pages within FSU's network. I also learned more about the organization by attending our campus's fall involvement fair. But it seemed like Facebook was a main form of promotion, as well as chalking on sidewalks.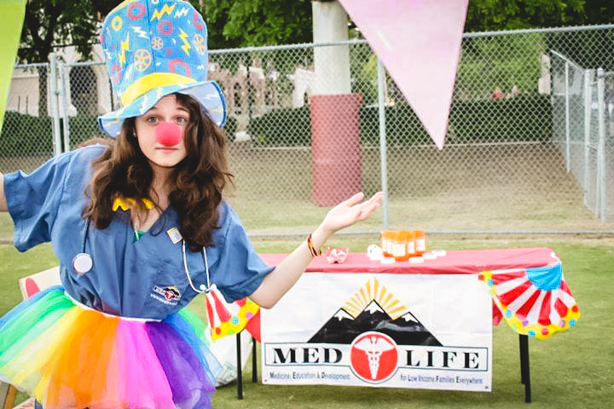 What process does a new member go through once part of the chapter?
For our chapter, we are always accepting new members! Anyone is allowed to volunteer, help with events, and be as involved as they want to be. Within recent years, we have instilled a "Gold Membership" program, where members can earn points through their involvement. The requirements have changed throughout the years, as we have learned what works and what does not. But currently, the requirements to become a Gold Member are that dues must be paid and a minimum of 30 points must be earned throughout the year. When members complete these requirements, we invite them to a banquet at the end of spring semester where we provide food and drinks, present certificates of achievement (and small medical pins), give out superlative awards, and present graduating seniors with chords that they can wear at graduation. It's a nice ceremony that is semi-formal, and it works as a nice incentive to get members more involved throughout the year.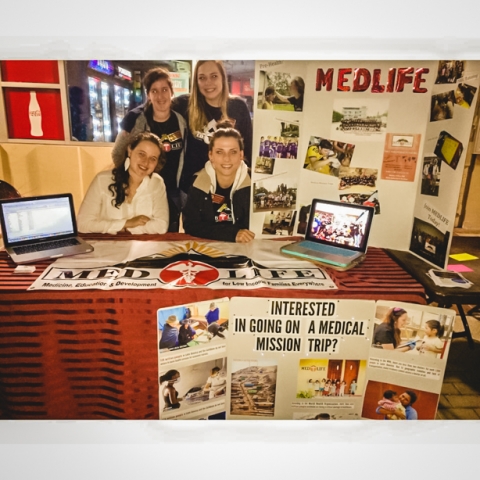 What activities do you organize to keep your members interested throughout the year?
We always have something going on for our members to keep them interested. We have annual, large fundraisers like our 5K and sports tournament, as well as smaller activities like volunteer trips to various service organizations. We also keep ourselves involved in all campus initiatives, such as Relay for Life, Light the Night, the Big Event, Making Strides Against Breast Cancer Walk, etc. We also plan socials for members to get together and get to know one another. We do this especially around the times in which we are about to send people on mobile clinics, so that they are able to make new friends that they can then go on the trip with.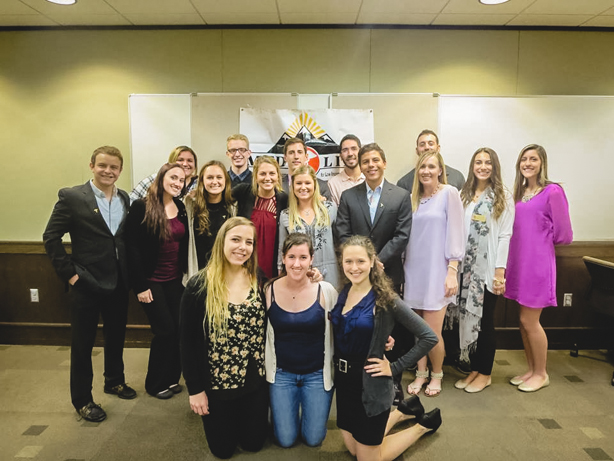 What are your goals as a chapter for this academic year (2015-2016)?
Our goals are always to improve from the previous year. This means recruiting more new members, having more people at our meetings, having more people register for trips, and continue to make a difference within the community. A big goal of ours this year was to make our 5K bigger. With that, we reached out to other pre-health organizations who wanted to co-host the event with us. Last year was our first year providing the option of 2 separate clinic locations at the same time, and that is something we want to keep doing as well as long as there are enough people interested. A couple more goals we have is to have weekly service trips and focus more on fundraising for those going on the trips.