Winter Mobile Clinics have just started and several students have been fundraising through the 50:50 campaign. This is one of the students who is working in the clinic. Her name is Sarah Pisula and she is from FSU. She had a successful campaign that enabled her to make her trip to Cusco this past week. For more information about the 50:50 campaign click here: 50:50 Campaign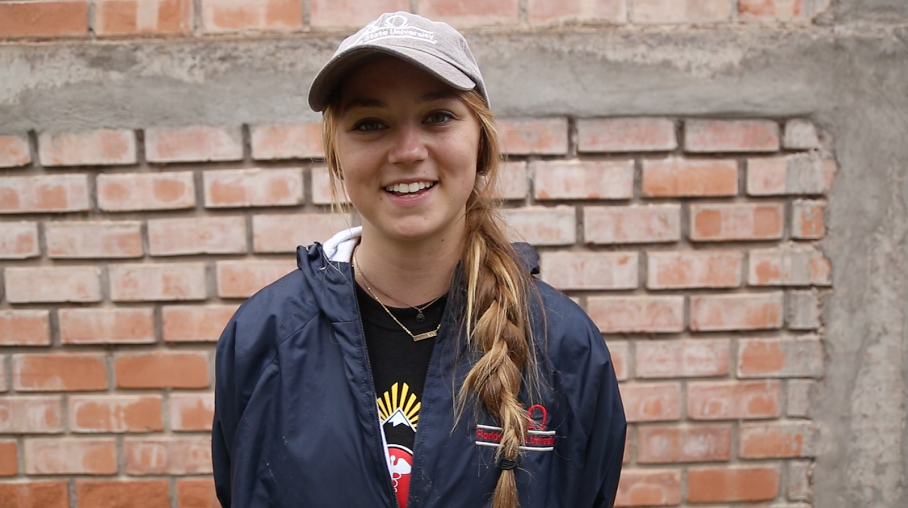 How did you hear about the 50:50 Campaign? I heard about the 50:50 campaign through Florida State University Chapter
Why did you decided to do a 50:50 Campaign? I decided to do it because it wasn't only helping me for the trip, but I knew the whole point of the trip is to help others and to come here and to help the community and the fact that it was going towards me and the community, it was perfect.
How long was your campaign? My campaign was about month, so four weeks before coming here.
How money did you raised? How do you feel about that? I raised $1,800. It's honestly amazing. I had such a great support from family and friends. It's the most amazing thing, because they helped the community and me.
What did you do to me most successful with your 50:50 campaign? I sent e-mails out every day to family and friends. I shared it on Facebook and I also had my parents sharing it on theirs too. I also contacted friends from work and any other connection that I could get that I knew were going to be supportive of this trip.
Did you encounter any obstacles during the process and how did you overcome them? I did not face any obstacles, but I have to admit at first I was a little concern to raise this amount of money because it is kind of hard to just send something out asking for money, but I just wrote the reason why I wanted to go on the trip and it hit everyone's heart. It was honesty what I was writing about and why I wanted the support from them. It wasn't as awkward as I thought it was going to be at all.
How was organizing a positive experience and what did you learn from it? I learned that everyone sees the good in MEDLIFE and to purpose of it and I believe that this gave me the right opportunity to share that.
What do you think about your Volunteer Trip so far? It's been the most eye-opener experience that I've ever had. It's incredible to see how impactful every single thing is.
How do you feel about the impact that you made by raising the money for the people that you worked with this week? It feels awesome seeing it happen in person. Also witnessing the impact that it having on them it's just amazing. It makes me feel happy knowing that the money I raised will help them.
What advice you have for students organizing their own 50:50 campaign? I encourage everyone to do it because first of all, I learned so much from it. You get so much more out of the trip knowing that it's going to go towards something. It's awesome, and it's not even you it's the donations and all the people that are involved. Also it is very important to spread the word and use social media.