By sending students on three Mobile Clinics in the past year and a half, and fundraising thousands of dollars for the MEDLIFE fund, Chapter Officers of the MEDLIFE Club at the University of Georgia have proven that they are willing to work hard to help the poor of Latin America. Sadly, these students also witness great levels of poverty in their home state. Using MEDLIFE as a platform to generate interest in local community service efforts, UGA MEDLIFE has dedicated itself to the support of a community center in Athens, GA. The following post was written by UGA MEDLIFE Chapter Officers.
MEDLIFE, in its essence, takes a holistic approach to solving health problems in impoverished populations (the first three letters of our acronym state our desire to bring Medicine, Education, and Development to those in need). So we at the UGA chapter began thinking, "Could we use the same approach here in Athens?" Athens-Clarke County is the poorest in the state of Georgia. There are an incredibly high number of people living beneath the poverty line, and consequently, an even higher need. "If UGA students can't always be getting their hands dirty building stairs in Peru, why not give them similar opportunities here in Athens?"
With this in mind, our chapter officers applied for and were awarded a sustainable service grant to benefit the local impoverished Hispanic community. The Athens Hispanic community has a local community center, Oasis Catolico. This center is home to a preschool and after-school tutoring center for Hispanic children. It also serves as a center for community parties, food drop-offs from local aid organizations, and Sunday Mass. Currently, the grounds of Oasis are very run down, and there is no real playground for the children.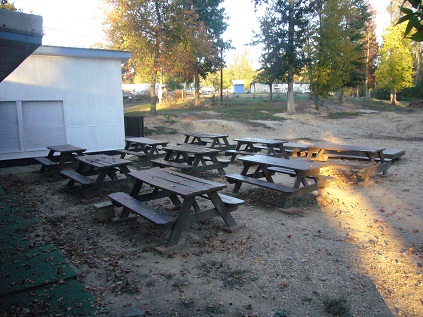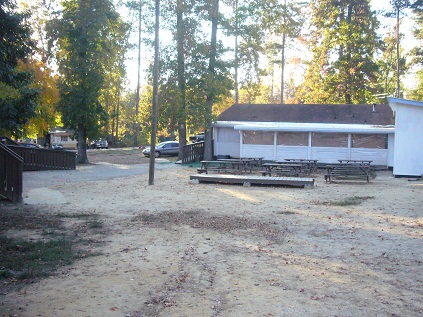 Throughout the next year, our members will be working to build a playground for the children, renovate the volleyball court, add new picnic tables, and improve the driveway into the center. Our chapter has also already been involved in the tutoring program, and health education initiatives.
Although a primary goal of the individual MEDLIFE chapters is to fundraise for the MEDLIFE Fund, the overarching goal of MEDLIFE as whole is in the name: Medicine, Education, and Development for Low Income Families Everywhere. We at the UGA chapter have decided to take our namesake to heart. Through our work at Oasis Catolico, we are striving to provide medicine, education, and development to low income families everywhere — including in our own hometown.
Thanks for the post, UGA MEDLIFE! We look forward to more updates on your work at the community center!