On January 7th, the Miami University of Ohio MEDLIFE chapter will arrive in Moshi, Tanzania for a week of Mobile Clinics From an outside perspective, it is easy to focus on the work that will be done in Moshi as the start and end of this chapter's work, yet when volunteers arrive in Tanzania, the efforts have already started back in the United States.
Miami University, like many MEDLIFE chapters, fundraises throughout the year. Elaine Sidler, Miami University of Ohio MEDLIFE President, says the greatest source of fundraising comes from their Color Run 5k, now in its second year. The event brought in over $4,000 to bring the combined fundraising from other events to $5000.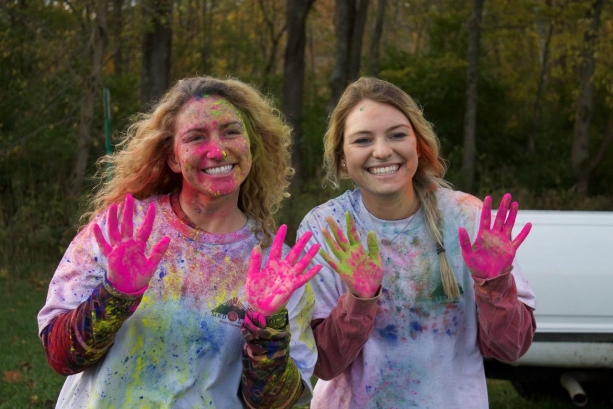 The Miami University of Ohio MEDLIFE Excutive board.
According to Sidler, the funds were split between MEDLIFE for projects and the Oxford Free Clinic, a clinic in Oxford, Ohio seeking to provide basic medical care to underserved citizens and ensure they have access to the medications prescribed for their treatment.
A unique approach the Miami chapter has taken in preparing for their trip to Tanzania is the Pads for a Purpose event. Past president of the chapter, Allison Kumnick, came up with the idea after a MEDLIFE trip to Tanzania after observing the lack of access to menstrual hygiene products to women and girls in the area.
Kumnick learned about handmade, reusable pads from students from the Kansas University MEDLIFE chapter who were bringing them over from the United States. The pads are made from cotton stuffing enclosed in a towelling fabric and fabric square. These are cut in the shape of the a pad and sewn together to create the pads.
Kumnick was able to get funds from the Miami University Women's Center on campus for materials. After reserving a room, they were able to get over 100 women sewing pads.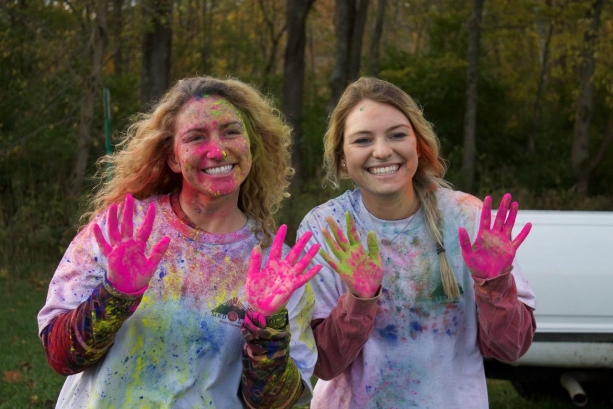 Allison Kumnick (left) helped to organize the Pads for a Purpose event at Miami University to create reusable pads to women and girls in Tanzania.
"We reserved a room in our student center and girls from MEDLIFE, sororities, and other clubs came together to sew the pads," Sidler said. "The atmosphere was amazing; everyone was sitting with friends and talking while they made them and we were playing an awesome "Girl Power" playlist from Spotify."
In areas with a lack of access to menstrual hygiene products, reusable pads can greatly enhance women's ability to work, go to school and quality of life. Talking about menstruation is taboo in much of the world, including the United States, but having secure access to the products necessary to deal with it is a step towards greater freedom of choice for women and girls.
Thank you to the Miami University of Ohio's Chapters contribution to MEDLIFE as well as their support of local health initiatives. We wish them well on their way to Moshi, Tanzania.