This week we interviewed Spencer Treu, President of the Winona State MEDLIFE chapter, about how the chapter's success. The chapter has been very successful, growing very rapidly, attending several trips, and brining $5000 worth of medical supplies to their recent Mobile Clinic in Cusco.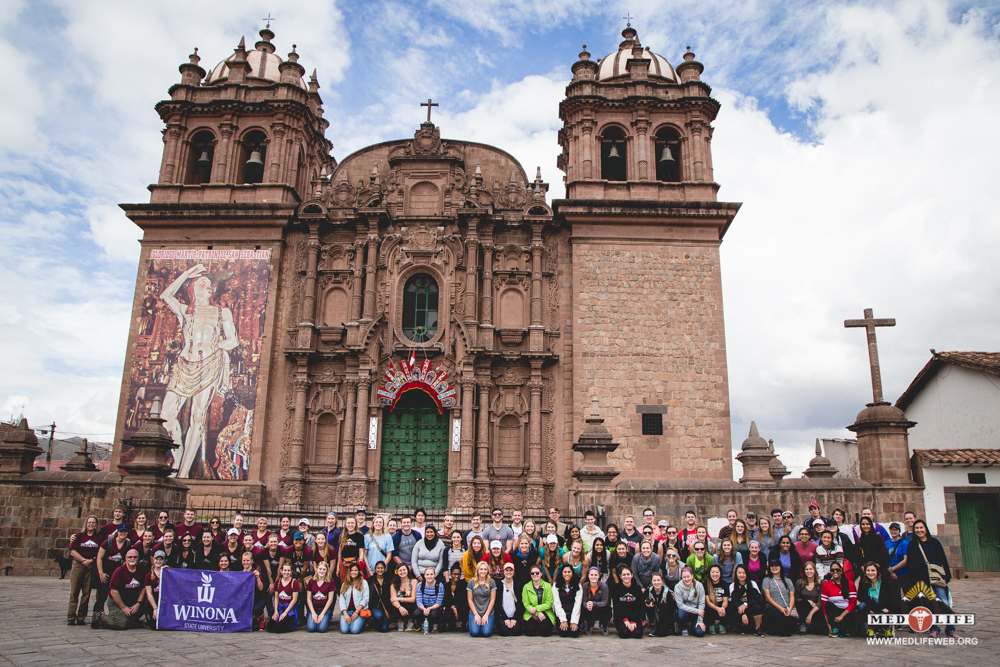 How did you get involved with MEDLIFE? 
It's actually a funny little story, halfway through my college career I switched from nursing to pre-med. I was at the club fair looking for the pre-med club. I thought well I'm pre-med, I should join the pre-med club. There was this table called MEDLIFE. It was two girls who had just created the club and had recently taken a trip. This was their second year doing it. I had approached them and was like 'is this the Pre-med club?' And they were like 'no this is MEDLIFE, this is way better'. I was like 'alright I'm interested, I'll hear you out.'  They said 'we're planning on going to Ecuador this year.' And I was sold. I went to Tena last year just traveling as a member and it was truly a life changing experience. I think everyone who comes on these trips realizes what it can do for you. And kind of more than anything puts things in perspective and gives you a new world view so then you can take that back home. Whether you're going into medicine education or whatever, just having that perspective is really important. After that trip we came back, we had a few meetings here and there, and the officers approached me and said "hey you should run for chapter president. We created this club and we'd like to keep it going."
I said, "Ya sure I'd love too." I was fortunate enough to get elected by my fellow members, I'm here leading this trip this year and it's been phenomenal so far.
What has your chapter accomplished since you've been working with MEDLIFE?
Well actually, I think we've been kicking butt. Tanya and Sam were the two girls who created the club, and within months of creating the club, they were on a trip to Lima, Peru. The following year, when I joined, we did a lot of fundraiser stuff. They got a small amount of money from student senate and took another trip within 12 months of creating the club. So they had two trips underneath their belt within a very short time of creating the club. Then I took over, we got our eboard together, did some fundraising, we actually brought a little over $5000 worth of medical equipment over for this trip to Cusco. Although we are a smaller university around of 8000 students, we have 28 active members, and about 95% of our active members will travel with us. That is my biggest thing that I am most proud of with the club. Not anything that I or any of the officers have done, but just that we have a lot of passionate students an Winona State that not only get involved, but say, 'I see what you guys are doing and I want to get over there and help and not just stay on the fundraising coordination side of things.' That's pretty inspiring to me.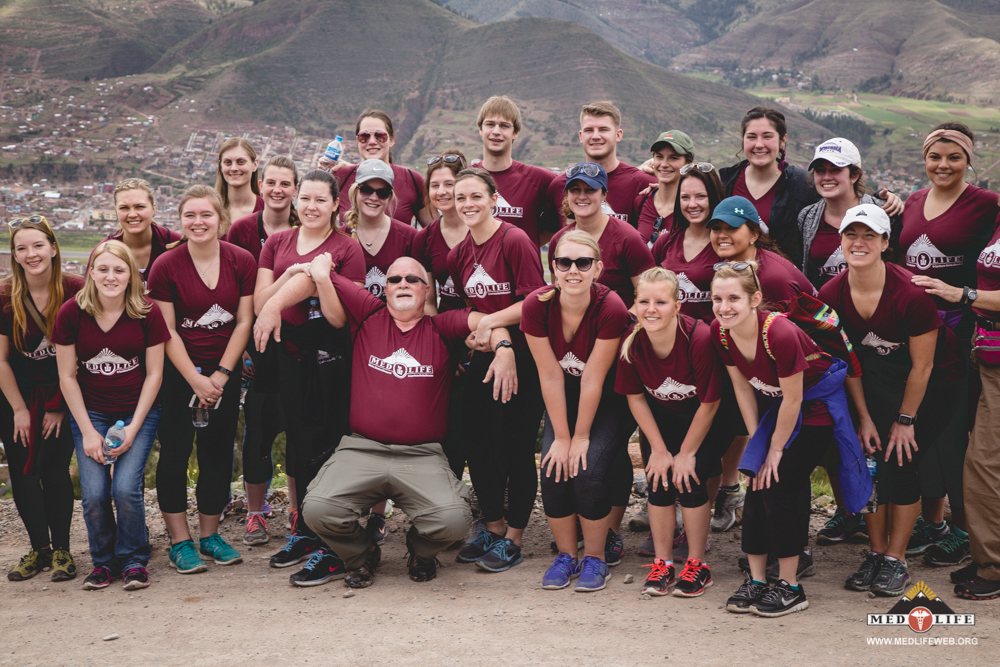 What did you do to get people so engaged so quickly?
When I took over, I thought, 'what can I do to make sure this club maintains momentum and keeps going?' I thought, if I can get people on these trips, they are going to keep going, and they are going to tell their friends about it. There is nothing better I can do than to get people to go on these trips and actually see these things for themselves, help these people, hand that kid a tooth brush, throw some cement on the floor. That's what going to get people coming back, that's what is going to build the organizations. From an E-board perspective we just make sure things are as easy as possible, you know, write out everything on the whiteboard, click this click that, step by step so that things are always taken care of for them. One E-board member actually took care of all the flights, so all the students had to do was show up and pay the money. A lot of these pre-med and education students are super busy in school, and we want them to get overseas with us and come on the trips, and in order to do that we gotta do kind of alot for them just to make their life easier. 
What is your most memorable experience working with MEDLIFE?
I've been very fortunate to be able to travel throughout my life. Starting in the 4th grade, in Jamaica, I was driving through areas that from the outside you can see like wow this is different than where I'm from. At 4th grade you don't really understand what that means. You can definitely tell that the resources aren't there. I kept traveling and seeing places like this in Central and South America, but in the first MEDLIFE trip it really hit home. I saw the medical side of things, and on this trip, I really got to be in people's home's and community. The most memorable part was on the reality tour this year, actually stepping inside of one of the homes for the first time. You step in, and although you might have thought what it looked like inside, it just confirms it. All of a sudden, you're upset with yourself for every time you've been upset about something little. You kind of just step back and think, there is a clay floor, cracked mud walls, a ceiling that is burned from cooking in the kitchen, there is no ventilation. You feel this obligation in a sense, I'm young, I'm able bodied and minded, I have this chance to turn a dream into a reality. You can't just go home and go back to your normal life and forget about it, because that night I get home from my flight and I get back in my queen size bed, which is super comfy and awesome, they will still be going to bed in the clay house. You can't forget about that. You have make sure to keep moving forward to grow organizations like this, spread the knowledge, spread the generosity.