The 50:50 Campaign is MEDLIFE's online fundraising tool that allows students to raise money towards their participation fees and travel grants. University of Denver student Andrea Reinig shares her experience fundraising with our 50:50 Campaign:
How did you get involved with MEDLIFE?
I heard about MEDLIFE through my friend's roommate, who is a part of the MEDLIFE club on campus at University of Denver. I looked at the website, went to a meeting about the winter break Peru trip, and decided I really wanted to participate.
How did you hear about MEDLIFE's 50:50 campaign?
While researching the Mobile Clinics on the MEDLIFE website, I read about the 50:50 campaign and thought it was a great idea. I did not want to raise money just for my own benefit, so this campaign allowed me to give back to the Mission Fund as well.
How were you successful in raising money and getting the word out?
In order to raise money, I sent out emails to friends and family explaining what I was partaking in and how half the money collected would help cover my personal costs to participate in the clinic, and the other half would help MEDLIFE provide the health services that I would be helping out with. I also told my parents that I did not want any other Christmas presents this year since they were paying for me to go on this trip.
I am not typically the kind of person to ask others for money, so when I asked for help and explained how badly I wanted to go via email and in person, my family and friends were more than willing to help out.
What drives you to continue raising funds for MEDLIFE?
After participating in the clinic in Cuzco, I realized how badly people need health care in certain communities. It is one of those things that you have to see in person, in order to understand the severity of the conditions. In America, you can drive ten minutes and be at a hospital or doctor's office. That is not the case in Peru. All of the communities we went to were far away from any form of health care. I was able to see how the money was spent and how much it benefited the patients.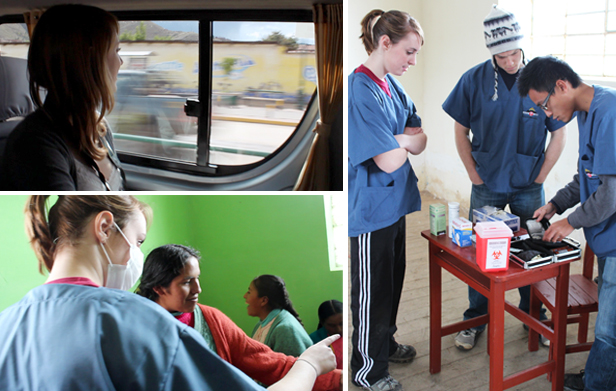 What stood out to you about the Mobile Clinic experience?
The whole Mobile Clinic experience was unbelievable. I saw a different side of the world I have never seen before, and I am very glad I got this opportunity to see it. It was touching for me to see kids circling our tent, excited to learn how to brush their teeth. Several of the women that were lined up to see the doctor shook my hand and smiled which showed me how much they appreciated our help.
How do you plan to share the experience with those who donated to your 50:50 campaign?
I plan on sending out thank you cards with pictures to those who donated to my 50:50 campaign. I want to show them how much I appreciate their donations and how their money was put to good use.
Having had the Mobile Clinic experience, how would you encourage other students to atttend a Mobile Clinic and start a 50:50 campaign?
This was a life changing and humbling experience for me. I think it changed me as a person because it made me realize how fortunate I am. I encourage any student to attend a Mobile Clinic because it is such a fun way to help those who really need it. Plus, you meet tons of awesome friends along the way. The 50:50 campaign is a great way to give back, and reduce the financial burden of participating.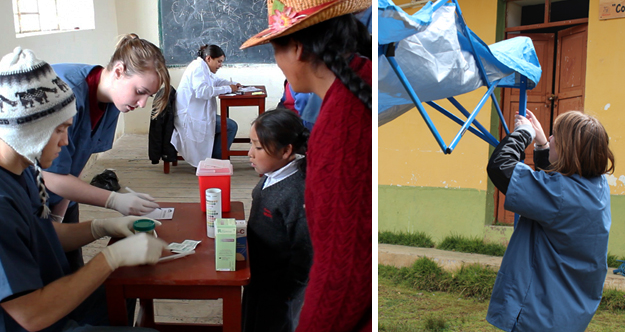 Disclaimer: In accordance with United States tax law and regulations, a donation to the MEDLIFE Project Fund is 100% tax-deductible by the person making the donation. However, only 50% of a donation given to the 50:50 campaign (i.e., the portion that goes towards MEDLIFE's General Mission Fund) is tax-deductible for the person making the donation. The portion of a donation that reduces a student's cost of participating in a mobile clinic is not tax-deductible. If donors have general questions about whether or not donations to MEDLIFE are tax–deductible, they can call MEDLIFE'S U.S.-based office at 207-433-0780. However, specific questions about the deductibility of contributions should be directed to a donor's qualified tax advisor.